I lean back, tightly gripping a rope, hanging over the edge of the boat.  The sail swings directly above my head.  I get drenched by ocean spray gusting in over me.  The boat tilts up at a dangerous angle, threatening to tip over; by hanging over the edge.
I lean back, tightly gripping a rope, hanging over the edge of the boat.  The sail swings directly above my head.  I get drenched by ocean spray gusting in over me. 
The boat tilts up at a dangerous angle, threatening to tip over; by hanging over the edge, I am helping it stay upright.  We lurch back down on even keel, and, following shouted instructions, I run to the winch and start rapidly "grinding", adjusting the sail so it catches the wind.  We speed forward. 
Nearby, our rival inches slightly ahead and we put more effort into it, determined to win our race.  Our boat has competed in the America's Cup, so we know it's possible!
---
No time right now to read about the America's Cup Sailing Experience in St Maarten? Pin it and save it for later: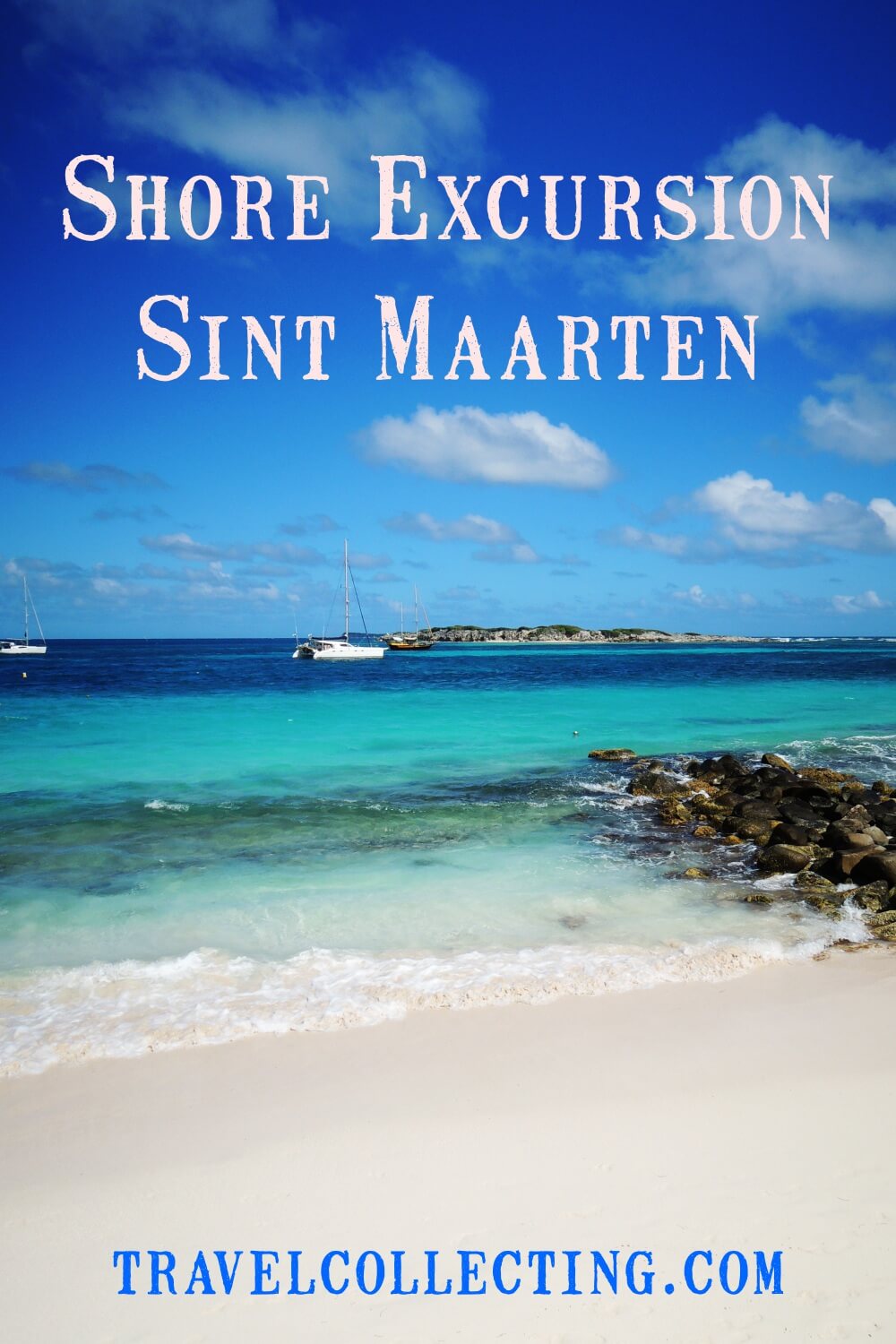 Please note this post may contain affiliate links, which means we may receive a commission, at zero cost to you, if you make a purchase through a link. Please see our full Disclosure for more information. If you have any questions, please let me know.
America's Cup Sailing Experience
I was working as a purser on a cruise ship in the Caribbean and one of the perks was the occasional free shore excursion, so we knew how to describe it accurately to guests.  One of our ports of call was Philipsburg which was the St Maarten cruise ship port. 
I love to be on  the water and row, sail and paddle, so for me the most exciting of St Maarten's excursions was the possibility to be a temporary crew member on a 12-meter yacht in a head to head race.  This is a common St Maarten shore excursion, but if you are staying on the island for your vacation, it is also easy to arrange.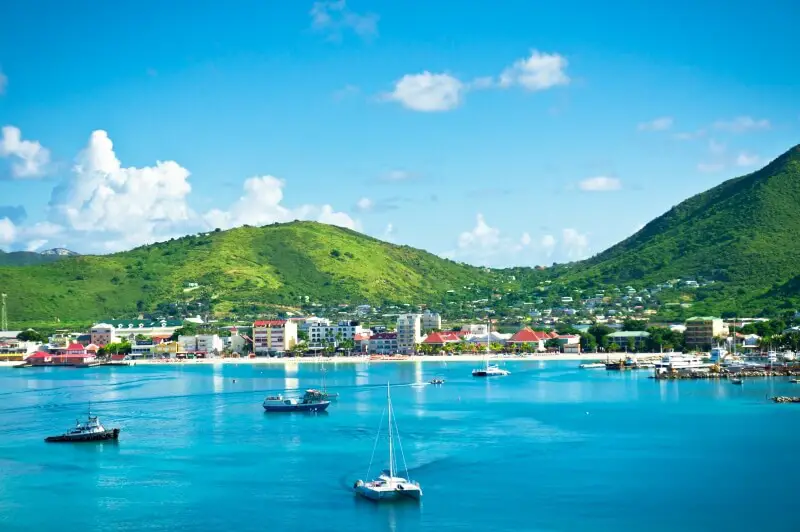 The yachts
There are three possible sail boats, and all of them are past America's Cup winners or contenders.  They are longer than 12 meters – the length refers to some complicated formula I don't understand (and don't need to).  The three currently being used in St Maarten are:
Stars & Stripes 87 (US-55) won the America's Cup in 1987 against Australia's Kookaburra III.
True North I (KC-87) competed for Canada in the 1986 World Cup, having been designed especially for strong Australian winds.
Canada II was designed for the 1987 America's Cup (though it didn't actually race in it).
Getting ready to race
The dockside offices of the company 12 meter Challenge are not far from the cruise ship jetty.  On arrival, we were divided into teams, given an introduction to the boats and the race and then shunted to the boats.
Two boats race head to head in a challenge.  I'd never sailed a boat before, but am a very competitive person, so I really wanted to win!  We were allowed to choose what we wanted to do and assigned a task of grinding (operating the winch), trimming sails, etc.  One of the options is to relax and not do too much, but the boat is tilting, the sail moving, the ocean spraying, the captain shouting, everyone's moving around, so not participating isn't that easy to do.  After getting further instructions on tactics, our roles, etc., we were off!
The "Challenge" Race Experience
It was a bright sunny day and with the sun shining and the blue water sparkling, and the beautiful Great Bay as the background, the setting was perfect.  We were on the water for almost three hours, but the time flew.
There were eighteen of us, plus three crew guiding us, and there was a real sense of camaraderie, as we worked together, grinding and trimming sails and leaning over the edge to keep the boat stable.  From the very beginning there was a real sense of the race and competition and there was never a calm moment, as we tacked, catching the wind and trying to get as much speed as possible.
It's actually pretty exhausting and physical if you get into the whole grinding thing, but if you choose just to sit back and hang over the edge to keep the boat stable, it would be easier.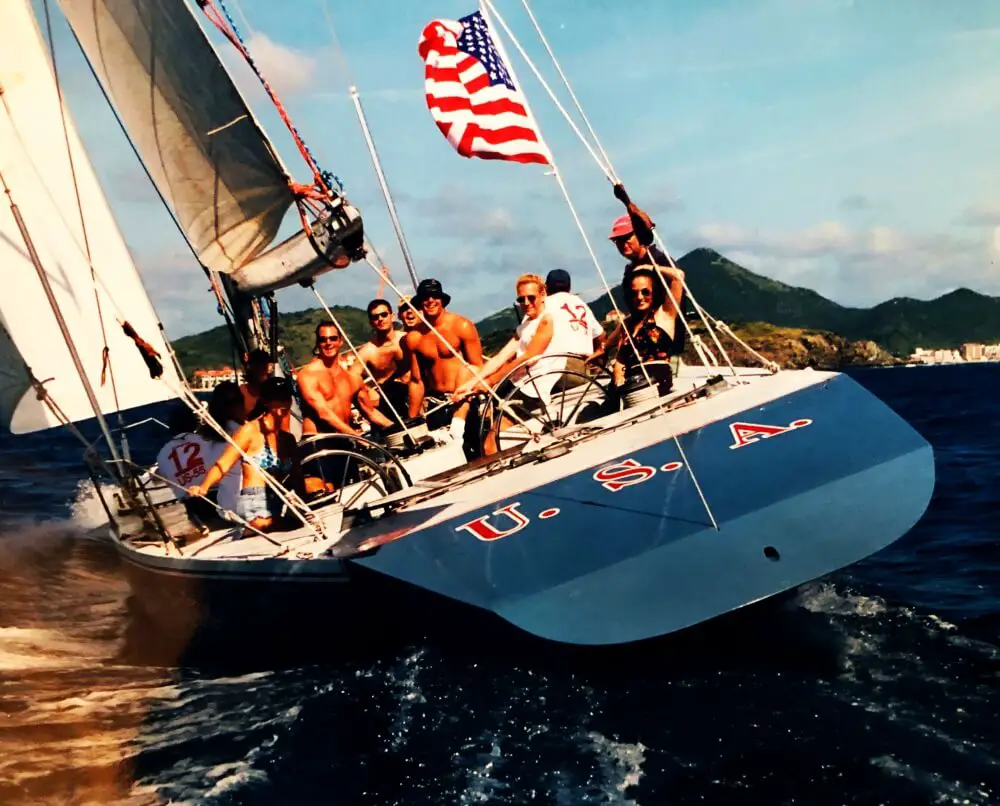 After the race
There is a winner – I won't tell you if we won or not (OK, OK, we didn't …), but it was still crazy fun.  Back at the dock, there is a rum punch party to celebrate the win (or commiserate the loss).
The verdict: Racing a 12-meter yacht
You do not have to be a sailor to enjoy this.  The adrenaline is pumping and it is a really exciting thing to do.  I highly recommend it as a St Maarten shore excursion if you visit on a cruise ship, or as an activity if you are vacationing on the island.
TC 'experiential travel' score: America's Cup sailing experience in St Maarten
| | |
| --- | --- |
| Authenticity of experience | 15 |
| Quality of interaction with culture/ environment | 17 |
| Engagement level | 19 |
| Enjoyment | 18 |
| Difficulty to arrange | 19 |
| TOTAL TC SCORE | 88 |
---
Book through your cruise line or directly with them.
Other things to do in Sint Maarten/ Saint Martin
There are 36 beaches on the island! Many of them have beautiful white sand. Highlights include Mullet Bay, Tintamarre Island and Grand Case Beach. Be sure to protect yourself from the sun! Check out the best beach umbrellas to take with you.
Need some captions for your beach photos? Check out these beach quotes and Insta captions.
There are a lot of other awesome experiences you can have in St. Maarten.  These will really make your vacation a unique travel experience.
How to get to Sint Maarten
The island is most commonly visited by cruise ships, but you can fly into Philipsburg/ Princess Juliana International Airport.
Check flights to St Maarten here.
How to get around St Maarten/ St Martin
The easiest way is to rent a car at the airport, which you can do here.
Book an airport transfer here.
Where to stay on St Maarten
There are plenty of hotel option on St Maarten/ St. Martin. Read my guide to Choosing the Best Hotel for tips on what to look for.
A cute place to stay is Mary's Boon Beach Plantation Resort & Spa.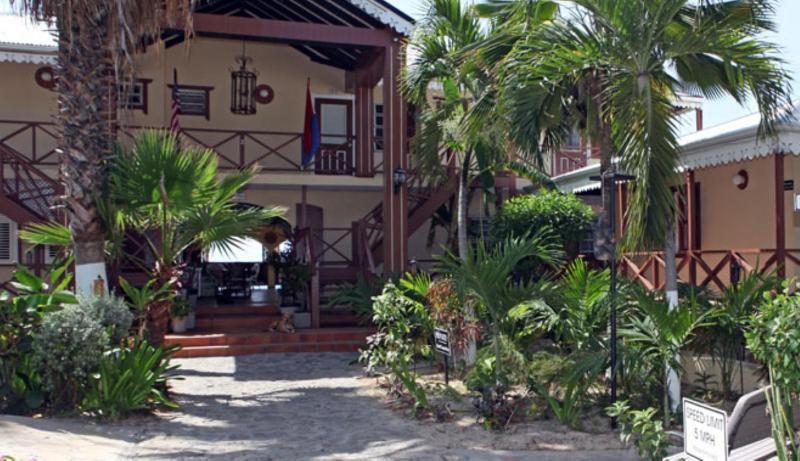 Check prices and availability here
Check out more hotels in Sint Maarten here.
Cruises that go to St. Maarten
I worked on Royal Caribbean, which is a good cruise line.  Many of their Eastern Caribbean and Southern Caribbean cruises stop at St. Maarten. Book Royal Caribbean Cruises at CruiseDirect.com
.
Where is Sint Maarten and what is the currency?
This small island is half Dutch (Sint Maarten) and half French (Saint Martin). It is in the center of the Caribbean islands.
The official currency of Dutch St. Maarten is the Netherlands Antilles Guilder or florin (ANG). In French St. Martin, it is the euro. However, U.S. dollars are widely accepted on both sides of the island.
Check the current exchange rate here.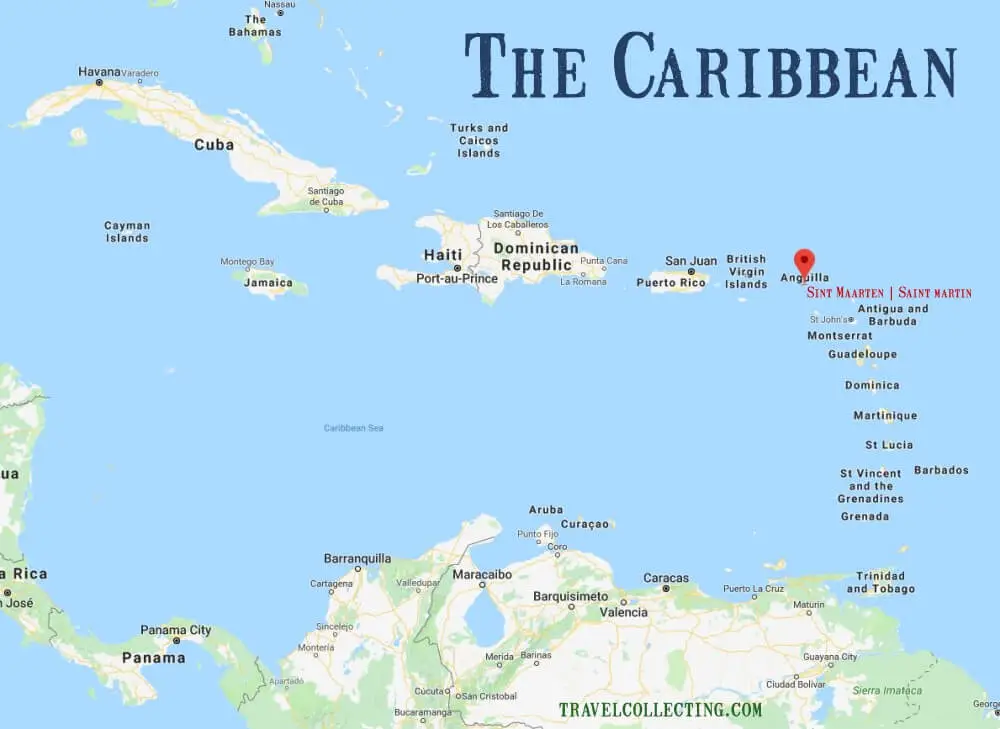 Visa requirements for St Maarten
For visa requirements, check out your home country's official government visa websites:
For citizens of other countries, use this helpful website (though it's best to always check with the embassy as well). 
When is the best time to visit the Caribbean?
The best time to visit the Caribbean is winter: December to April.  The Caribbean weather is super pleasant then (it can get very hot in summer) and many people want to escape the northern winter.   (This is also when more passengers on the cruise ship that I worked on had missed flights due to snow storms on the north.)  This is also the dry season.
The rainy season is May to November.  Hurricane season is roughly July to October.
If you are staying on St Maarten/ Saint Martin rather than doing a cruise, hotel rates can be cheaper May to June and late November to mid-December.
Planning and packing for the Caribbean
If you are staying on the island and looking for more adventure than just relaxing on the beach, there is a useful guidebook that includes St Martin, which you can buy here. I also recommend reading my North America Travel Guide and using my step-by-step Trip Planner to help you through each stage of planning and preparing for your vacation.
When you are ready for your trip, check out my Essential Packing List. This is a general packing list. You should add beachwear, of course.
Additional consideration: Travel Insurance
You should never travel without travel insurance. For all the reasons – and what to think about when choosing coverage – read my guide to buying travel insurance.
A great insurance option is Travelex.  You can compare Travel Insurance plans here or get a quote right now:
---
Have a fantastic time!
Do you have any stories of the Caribbean? I'd love to hear them. Comment below.  
If you liked this post, please share the love and Pin it to your Caribbean board!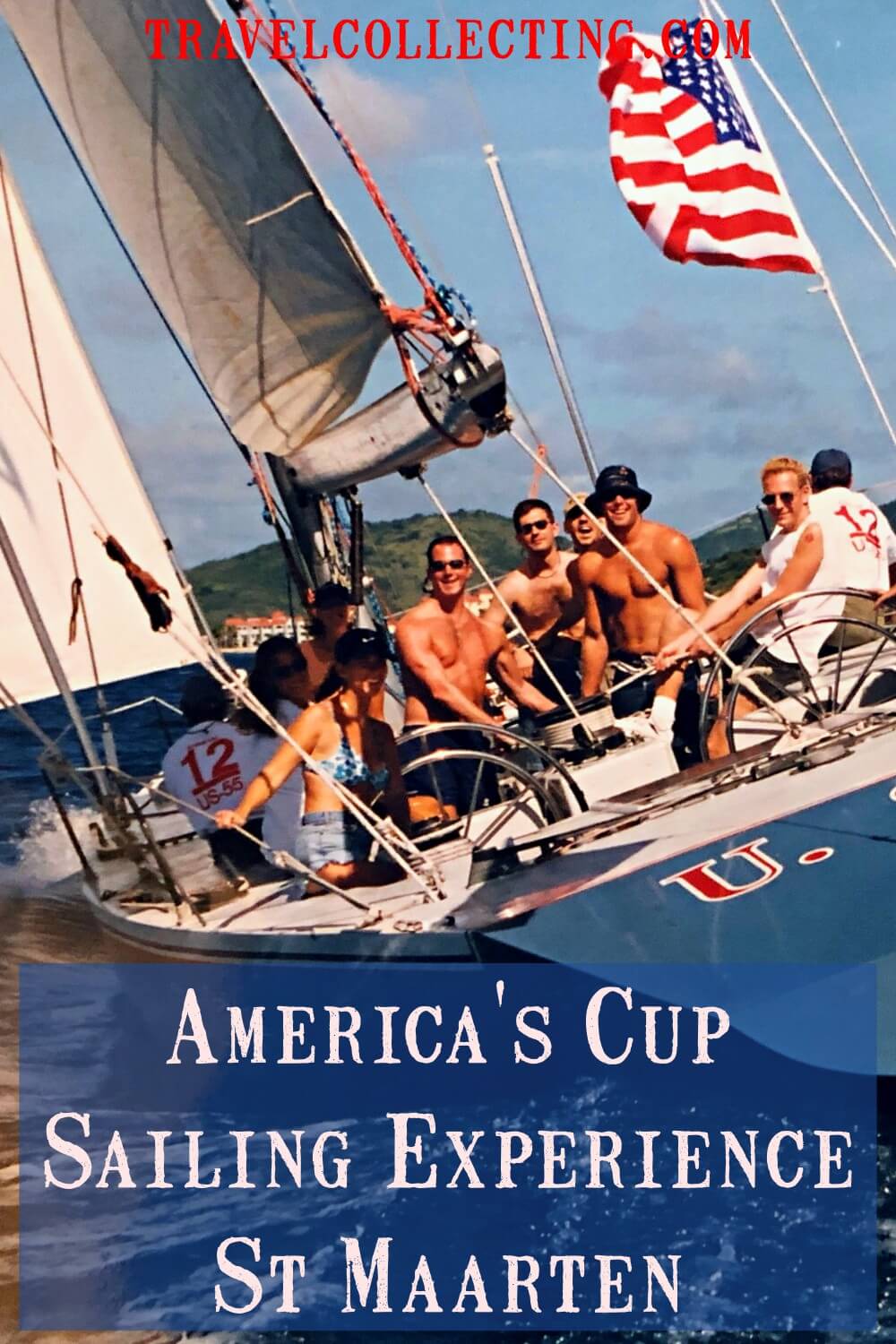 Read other boating/ rowing adventures:
---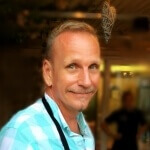 James Ian has traveled to 82 countries and all 7 continents.  He is passionate about experiential travel, i.e. meaningful travel that actively engages with the environment and culture.  He helps people have similar experiences that involve active participation in activities and festivals; engaging with the local food and handicrafts through lessons and food tours; and interacting positively with environment by hiking, riding, rowing, diving and low/no impact animal encounters. 
---
Travel Collecting is a participant in the Amazon Services.com LLC Associates Program, an affiliate advertising program designed to provide a means for sites to earn advertising fees by advertising and linking to amazon.com. Amazon and the Amazon logo are trademarks of Amazon.com, Inc. or its affiliates.