I have been travelling for over 30 years.  Over the many years I have traveled (including long-term backpacking, occasional camping trips,  shorter vacations that I now mostly take and business trips), my international travel packing list has been finessed. 
Things to pack for a trip can vary a little depending on the type of trip I am taking, but there are some basic travel essentials that I almost always take with me.  
Here is my travel packing checklist: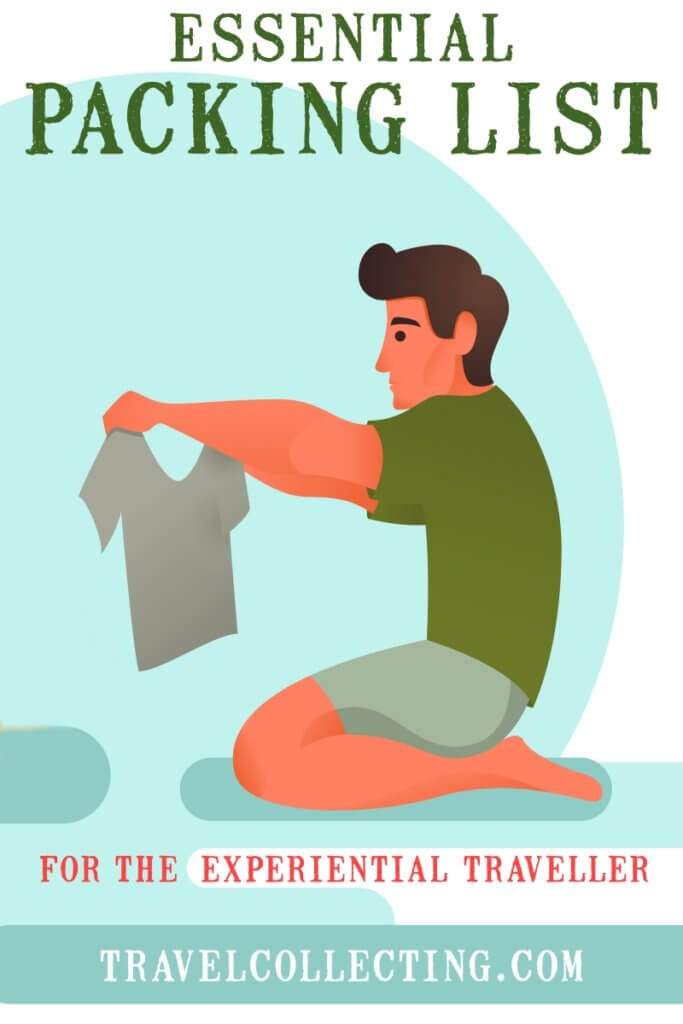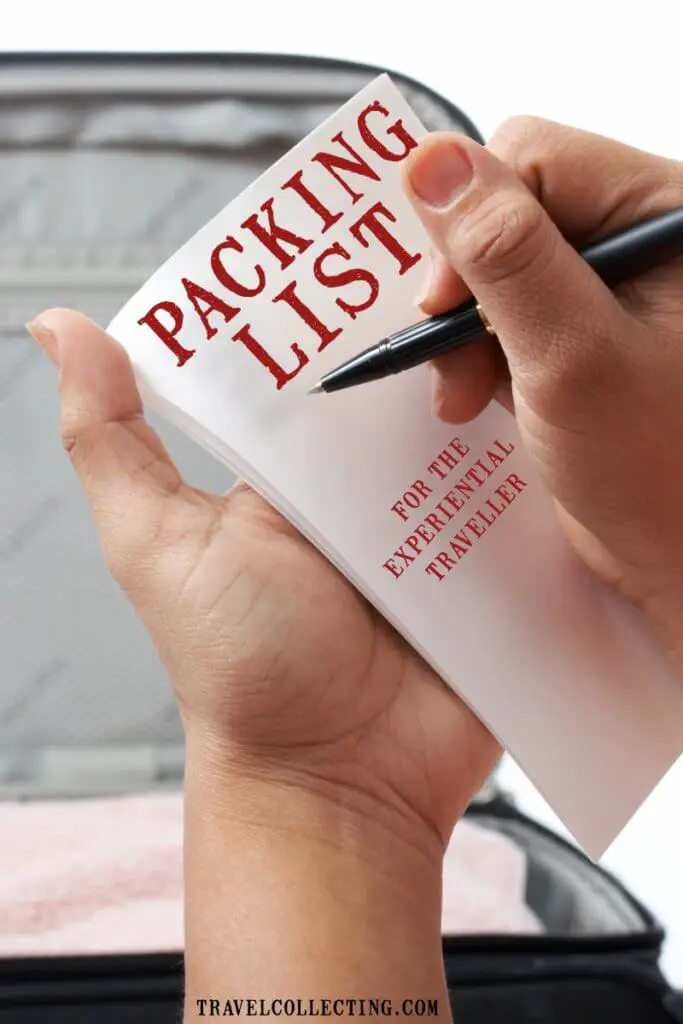 Please note that some of the links below may be affiliate links.  If you make a purchase through these links, I earn a small commission at no additional cost to you. Read my Disclaimer for more information.
FOR PACKING
1. A safe backpack
The first item on the packing list is the pack itself.  I have always traveled with a back pack because it is easy to carry in all situations. You don't have to worry about uneven surfaces, cobbled streets, steps, etc. that are a total pain if you have wheeled luggage, and it is much easier to carry than a regular suitcase with a handle.  For business travel, I have a wheelie carry-on, but for all other trips, I take a backpack.
However, I don't always want to carry a backpack, so it is important that the straps can be hidden away.  I also don't want to rummage to the bottom of a vertical pack, so I have always chosen a pack that can be opened flat like a suitcase. 
And finally, security is very important.  Not all countries are completely safe for luggage, so I have always wanted a pack that was protected against slashers (when I first starting backpacking, I had a layer of chicken wire in my backpack so that if anyone slashed it with a razor blade, nothing would fall out), could be easily locked and could be easily chained (with a light chain/ wire) to a luggage rack if needed.
When my old pack gave up the ghost after almost 20 years and 70 countries, I looked for something that fit all these things.
I found it in in the Pacsafe backpack.  You can lock it, it comes with a wire to attach it to a luggage rack on a train or bus, it has inbuilt soft mesh that is resistant to slashers (so I don't need to be so ghetto and have chicken wire anymore!), and you can hide the straps away so it turns into a regular suitcase.
Of course, it has the standard things like adjustable strap, sweat pad at the back, hip strap for support, a section for a laptop, places you can strap additional things like a yoga map or sleeping pad to, and a side water bottle pocket. 
And one the best things is that the smaller one actually meets most airline's size restrictions for carry-on luggage, so you don't need to check it and pay extra baggage fees. They have a larger size as well.
The two downsides I found are (1) that there are straps everywhere, and they can get caught on things; and (2) the top part is a flap that hides the zips and lock, which is a nice security feature, but airline baggage handlers always use the flap to pick the pack up and my clasp broke because it's not designed to hold the full weight of the bag.  Even with the broken clasp, I still love this backpack though.
They also have a great day pack.
If you want to see other types of Safe backpacks, read my Comprehensive Review of the Best Anti-theft Backpacks.
---
2.  Organizers: packing cubes and laundry bags
Keeping your luggage organized will make your travels much easier and less painful. One thing to consider is the size of your bag and how much stuff you want to take. You always want to leave some space in your luggage for shopping you might do on your trip.
Many people recommend rolling your clothes to create space and keep them wrinkle free.  Another way to organize and compress is packing cubes.
Packing cubes are like small soft suitcases that fit neatly in your bags.  The best packing cubes are durable and don't snag.  Strongly recommended are these Packing Cubes.
I also like to separate by clean clothes from my dirty laundry. Having a laundry bag (or two) means you can pack your used clothes neatly but separately from your clean clothes. Simple laundry bags are all you need, like these ones.
---
3.  Travel bottles for your liquids (shampoo, lotion, etc.)
Another thing to consider is the limit on the size of containers with fluids that you can take in your carry on. I always try to pack my toiletries in my carry on. If you've ever arrived at your destination only to find that your luggage hasn't arrived as well, you'll know why. The airline will most often find your bags within a day or two, but a day or two without your toiletries is not much fun.
To avoid having to buy small bottles of shampoo, moisturizer, etc., it is much easier to buy small travel bottles for liquids and transfer your shampoo, lotion, etc. to them. That way you don't waste anything either.
---
4.   Toiletry bag
Of course, you need to keep your toiletries together. I like this toiletry bag because it hangs up and has several compartments to keep your things organized (it works for men and for women).
---
5.  Ziplock bags
I always take a few ziplock bags with me. I keep my liquids in one because I want my toiletries with me in my carry on, and at many airport security checkpoints, they require you to have your liquids all together in a clear plastic bag. The others, I take empty and use them if I end up with wet clothes or a travel towel that I need to pack, or something that got muddy when hiking, etc.
---
6.  Lock (and chain)
Some luggage comes with a built-in lock, but most doesn't. Except when I'm on a business trip, I usually travel with a backpack, and I want to be able to lock it. I have several of these Pacsafe locks because they have a soft chain, so they are easier to use.
In some places where theft seems like it could be an issue, I also chain my bag to a piece of furniture either on a train or bus or even inside a hotel room. I always lock my passport inside my bag or the hotel safe.  
Back in the day, I used to drag a heavy chain around, but I have learned better.  You can get a thin safety wire that is light and super strong and comes with loops at the end to put a lock through.  The Pacsafe backpack I use actually comes with a soft chain like this, but if you have another type of bag, it's worth buying the wire.
>
TIP: Never leave a combination lock lying around your room unlocked set to the combination. If someone comes in and sees the combination, they can use it later to unlock your bags.
---
7.  Safe place to keep passport and money
Never keep your passport in a bag when you are on the move. If you lose your bag, you can probably live without most of the contents, but not your passport.
I left my hand luggage on the train on the way to the airport recently and rather than miss my flight, went on the trip minus my carry on bag. I got by (and reconnected with my bag from the train line's Lost and Found when I returned).  I wouldn't have been able to do it, however, if my passport had been in my bag.  You need somewhere safe to keep your passport.
There are several options:
If I am going to a fairly low risk country, I usually use a standard type of money belt that fits under my clothing.  I like the money belts that are waterproof in case it rains.
But something I have started to use when travelling to higher risk countries is underwear with built-in pockets to put my passport and money.  It sounds weird, but it's actually kind of awesome.  A little tricky to get stuff out of, but very, very safe.
TIP: I put my passport and bank notes in a Ziploc bag first so that they don't get damp when I sweat, especially in tropical countries.
They also have T-shirts with hidden pockets and  underwear with secret pockets for your passport for women .
Another option is a scarf with pocket (though you can't take the scarf off!).
---
FOR THE FLIGHT
8.  Inflatable neck pillow with hoodie
I LOVE my neck pillow with built in hoodie. The neck pillow helps make long flights bearable – starting your vacation with a sore neck or a headache is not much fun. The hoodie keeps your head warm and blocks out the light. And you look kind of like Obi Wan Kenobi, which isn't a bad thing.  I also like the fact that the neck pillow with hoodie is inflatable so that it is tiny when not inflated. I even take it to the beach and camping and use it as a pillow.
---
9.  Eye mask (if you need it)
An eye mask is an alternative to the hoodie neck pillow, but they are also handy if you have trouble sleeping without a very dark room.  I was in Sweden recently and it got light at 3:30am and my room didn't have blackout curtains.
---
10.  Compression socks
Something you don't want to think about when you travel is blood clots, but unfortunately they are a very real possibility. I started wearing compression socks when I was training for a marathon and then started wearing them when I fly to help prevent blood clots. I ain't glamorous, but it's better than having a stroke.
---
FOR YOUR ELECTRONICS
11. International plug adapter
The shape of electrical outlets varies from country to country, so you will probably need a universal power adapter that has configurations for multiple types of outlets.
---
12.  A voltage converter
One of the pains of travel is that voltage is not the same in every country and having a plug adapter is not enough if the voltage is different.  I have blown an electric shaver and a battery recharger in countries with higher voltage than the equipment was designed for.
Some appliances are OK with different voltages (always check for the voltage range they are good for), but not all are.   Many countries such as India, Australia, etc. have 220-240 volts and the U.S. has 110, so you need to convert the voltage or it will blow out your electronics if they aren't dual voltage! So you will need a voltage converter.
NOTE: If you are travelling TO the United States, as I used to do when I had Australian appliances, the you will have the opposite problem, and can use a voltage converter to step UP the voltage for your appliances.
---
13. Surge protector
For some countries, the electricity is also not completely reliable in that there can be power surges.  You don't want to ruin your laptop, phones, battery rechargers, etc. with spikes in voltage.   I also find that when Kevin and I travel, we both have a phone to recharge each night, plus a camera battery recharger, so we need to recharge three things at the same time, at a minimum.  If you travel with a laptop and other electronics, then you need even more.
Therefore, we always pack a surge protector with 6 sockets if the voltage is the same (you will need to buy a plug adapter too – see above).
---
14.  A selfie stick/ tripod
Yes, I know.  Not everyone loves them, but I take most of my photos with my iPhone, and a selfie stick makes for nicer photos.  It's also great for taking photos from above a crowd.  I really like this one because it is also a tripod – how cool is that?!  You can even use with GoPro cameras and other SLR cameras!
---
15.  A range of lenses for your smart phone
If you're like me and take lots of travel photos on your phone (it is so easy and convenient!), then you'll know that sometimes the lens is not wide or strong enough. When I was in Kuala Lumpur, I couldn't take the entire Petronas Towers.  There were people selling a wide angle lens, and I regret not buying it at the time.  You can actually buy a 4 in 1 camera lens kit for iPhones and Samsung smartphones that has a zoom lens, a wide angle lens, a fish eye lens and a macro lens for close ups.
---
16. Tripod Gorillapod
I love this thing and have one for my cell phone and one for my camera.  It's small, light, you can mangle the legs around to fit on uneven surfaces and even wrap it around a pole.  It's great for taking 'selfies' that aren't the length of a stick away, and for taking long exposure shots.
---
17.  Power for your phone
Recharging your phone is something you take for granted in your normal life, but when you're on vacation, it's something you need to think about and plan for. Especially if you use your phone as a camera like I do, which drains the battery more quickly.
Most phones are OK with different voltages, but check the specs to make sure. Then make sure you have a plug adapter (see above for more info).
If you are driving, then buy a charger for the car.
If you will be really remote (like riding the river rapids down Grand Canyon), a solar powered charger is a must.   You can get a 6 Volt portable solar charger that works for most phones.
Something else I love is an external battery because when I'm taking loads of photos, my battery doesn't always last a full day.
Finally, if you have multiple devices, a multi USB charger will make your life easier, especially since you usually need to use a plug adaptor, so you can technically only plug one thing in at a time.
---
18.  Camera
You will want a camera. I use my phone most of the time, but its camera isn't very wide angle and it's not great with zoom. I use lenses for my phone, but if you want really great quality photos or videos, you will want a camera as well.
---
19.  Camera accessories
With a camera comes essential accessories. I always take extra batteries so that I don't worry about it running out. And, of course, a battery charger.
Plus, extra memory cards so that I can take as many photos as I like (you can always tell how much I liked something by how many identical photos I took of it). Which is why I get 128GB memory cards.
Something else I've started to take with me when I travel is an external hard drive so I can download some photos to free up memory space. When I was in India, my camera's memory space  filled up (yes, I took a lot of photos – India is incredibly photogenic and I was only using my phone to take photos – Kevin uses the camera). 
Rather than have to go through and try to delete some photos to free up memory space, I used one of the hotel's laptops and downloaded my photos on to an external hard drive so I freed up more memory on my phone.
---
FOR WHEN YOU'RE THERE
20.  Travel journal
I always keep a journal of what I do when I travel.   I take some tape with me and include tickets and receipts. I also do some simple sketches (I'm not good!) in there.   It's a really great way to remember my trip.   Check out a range on Amazon.
---
21.  Travel documents organizer
So you have plane tickets, tour vouchers, hotel reservations, travel insurance information (read more about travel insurance here),  car hire…  The list goes on.  Plus an itinerary or at the very least a list of things you want to do and places you want to go.  You don't want them to become a disorganized mess – it's stressful trying to find something in the heat of the moment if it isn't readily at hand.
I always have a print out of my itinerary plus vouchers for everything and keep them together in an organizer.  I use this simple folder because it has different compartments that I use for each leg of my trip.  That way, everything is easy to find.
---
22.  First aid kit
There is nothing worse than getting sick or injured when you are away and having to go to a pharmacy or doctor in a strange country.   If you're very sick or badly injured, you will have to go to a doctor, of course, but for minor things, a pharmacy usually sufficient. I try not to rely on pharmacies when I travel, if possible. And you never know when something will happen where there is no pharmacy around.
So, I always take a first aid kit. Things I include are:
Band aids (various sizes)
Alcohol wipes
Pain killers
Caffeine (for when I can't get a coffee but need to feed my caffeine addiction)
Neosporin (antiseptic)
Rehydration powder
Anti-diarrheal
Seasickness medication (Dramamine)
Pepto-Bismol tablets
---
23.  Face sunscreen
I usually end up outside more than I usual when I travel, and I burn easily, so I always apply sunscreen every day when I travel. I hate sunscreen that is oily and hurts my eyes, so 'no tears' face sunscreen is the way to go.
I know it may seem weird to use Sports sunscreen for walking around town on vacation, but I HATE getting sunscreen in my eyes and then having them so sore that they constantly water, I can't see and I'm in pain.  I LOVE Banana Boat for this reason.  It's sometimes hard to find in pharmacies, so I usually get it online.
---
24.  A waterproof flashlight/ torch
I always have a dive light for night dives or gloomy waters, but I find that I use my waterproof dive flashlight in all sorts of non-diving situations as well.  Flashlights don't always have to be waterproof, but it is very handy having one that is.  That way, it doesn't matter if it is raining or if the flashlight gets wet.
---
25.  A travel towel
OK, so my days of staying in cheap hostels where you need to bring your own towel are over, but I still always take a travel towel with me.  You never know when you will need it.  For camping, it's a must, but sometimes I have been surprised and a hotel has NOT had towels.  I also use it if I get caught in the rain.   
I don't love the way that travel towels feel, but it's a small sacrifice to pay for the convenience – it is so light and small.   A word of warning – if it doesn't dry immediately, it can get smelly.
---
FOR YOUR HOTEL CLOSET
26.  3 sets of clothes
I always pack at least three sets of clothes. For shorter trips, I'll count on wearing everything twice (though if you're in the tropics and sweating a lot, that doesn't work well).  On vacations of two weeks or less, I really don't want to do laundry. For longer trips, take a washing line and scrubbing brush (or pay someone to do it).
TIPS:
I usually wear dark clothing because it doesn't show dirt or smudges as much.
I "iron " clothes by hanging them above the shower and flicking water on them until they are wet then flattening the creases with my hand. The creases fall out and when the clothing dries, it is just like it was ironed. I actually do this (with a spray bottle) at home for my work shirts and it works a treat.
---
27.  Socks
Something I learned the hard way is that just can never have too many socks. They take up almost no room in your luggage. I used to just pack three pairs, but then when they are dirty and wet and you don't have any that are clean and dry, you (read "I") wish you'd pack more.  Pack lots of socks!
---
28.  Light sweater
Nights can often be cool, so I usually take a light sweater. Obviously, this is different for a winter vacation.
---
29.  A rain jacket
I keep a rain jacket rolled up tight in my day bag – you never know when the weather can change.  It's useful when hiking, but also when diving (it can be surprisingly cold on moving boats), in cities at night to fend of the chill of the night air, to keep equipment dry at waterfalls, etc.  I like the Columbia waterproof jacket for men.
There is a similar waterproof jacket for women.
---
30.  Versatile comfy shoes
Chances are you will end up walking a lot, so comfortable shoes are a must.  By versatile, I mean ones that you can wear during the day, but can also double as evening footwear.
---
31.  Flip flops
Flip flops (thongs in Australia) are essential when you're camping or have a shared bathroom, but they are a good idea no matter what.  They're not that fashionable, but they are small, light and practical.  They don't need to be fancy; some basic rubber flip flops  are all you need.
---
32.  Sunglasses
Protect your eyes. I get a headache from glare if I'm in the sun without sunglasses.  Check styles and prices on Amazon here.
---
FOR YOUR DAY PACK
33.  A 'Safe' day pack
You need to carry things around with you each day like a water bottle, hand sanitizer, sunglasses, etc.  However, Kevin and I have different preferences.  I prefer a standard small backpack because it's better for my back, and Kevin likes having a messenger bag so that he can get into it more easily.  However, what we both agree on is having a "safe" bag with built in safety features like fabric that is difficult to slash and zippers that are easy to lock.
---
34.  A really good pair of binoculars
If you are going anywhere to see wildlife, a good pair of binoculars is essential.  I used to have a cheap kind of crappy pair and they were never really worth it.  Then one day I looked through another traveler's binoculars and decided then and there I needed to get a good pair.  
They should be at least 10 x 42, durable, and if you're like me and like to try all sorts of things but don't specialize in any one thing, then they should be good for variety of activities.  It really is worth investing in good ones.  I like these ones and they come highly recommended.  I sometimes even use binoculars in the city as well, to see what is happening in the distance. 
For detailed reviews of these and other great binoculars, read my guides in buying binoculars:
TIP: Did you know that you can use them with cameras and cell phone cameras to take photos?  I don't have a really expensive camera with huge telephoto lens but have taken some good shots through binoculars!
---
35.  A good guide book
I use blogs for travel ideas, bookings, and planning. Of course :-). But a guide book is also a big help so you know where to go and when. In general I like Lonely Planet, but this can vary for different destinations.
---
36.  Mini umbrella
Leaving an umbrella at home is a bad idea. If you're on a hiking vacation, then a rain jacket is enough, but when I'm traveling in a city, I like to have an umbrella. It's more comfortable than wearing a rain jacket and getting the rest of me wet. And rainproof pants in the city is just weird.  However, you want to maximize space in your luggage, so the smaller the umbrella, the better.
---
37.  Tide pen
Travel seems to bring out the stains. Pasta sauce in Italy, curry sauce in India, … Well, you get the picture. The Tide stain remover pen has been a life saver many times.
---
38.  Hand sanitizer and wipes
You never know when soap will not be available. It's better to feel like a germophobe than get Delhi Belly.  You can buy a packet of six travel-sized (2 fl oz, so they are OK in your hand luggage) bottles of hand sanitizer .  I always carry one of these in my day back and use it before every meal.
Check prices on packets of individually-packaged wipes here.
---
39.  Water bottle
I just discovered these Hydro Flasks and love them. They help reduce single-use plastics in countries where the tap water is safe to drink. They are durable and come in 4 sizes and 13 different colors.
---
40.  Sarong
This may seem a strange addition if you're not heading to the beach, but a sarong is like a towel in The Hitchhiker's Guide to the Galaxy.  You can use it for all sorts of things. A wrap/ thin blanket for chilly AC, a beach towel (of course), a bath towel in a pinch if you're somewhere that doesn't have a towel, a picnic blanket, a pillow, a bag… I have used a sarong for all of these things and more. It takes up almost no space and has so many uses.
---
Do you have any other travel essentials you can't do without? I'd love to hear of them. Comment below. 
That's my travel essentials list.  Safe travels!
If you liked this post, please share the love and Pin it!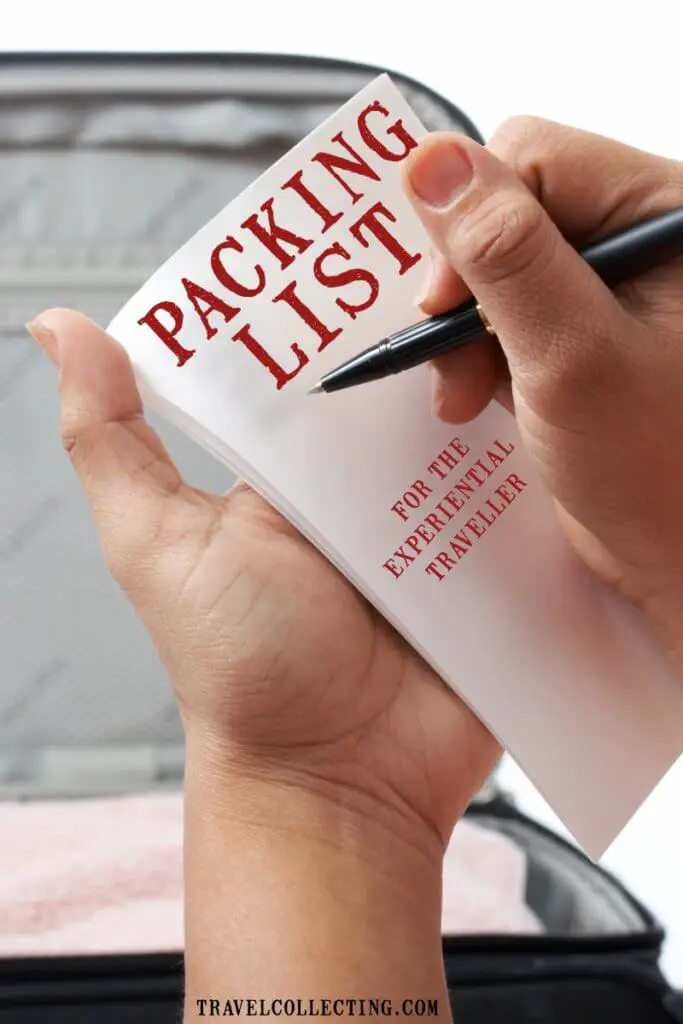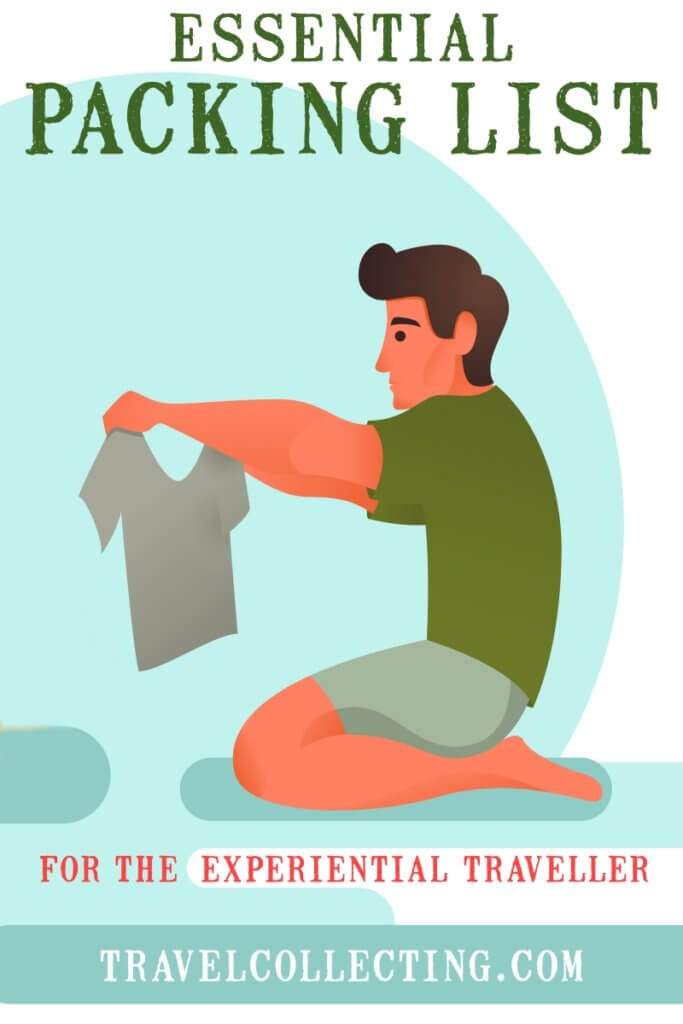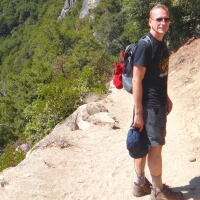 James Ian has traveled to 82 countries and all 7 continents.  He is passionate about experiential travel, i.e. meaningful travel that actively engages with the environment and culture. 
He helps people have similar experiences that involve active participation in activities and festivals; engaging with the local food and handicrafts through lessons and food tours; and interacting positively with environment by hiking, riding, rowing, diving and low/no impact animal encounters. 
---