I stand with a blanket held tightly in both hands. I have picnic supplies in my bag.  A shin-high rope separates me from the lawn.
I am not alone; lining three sides of the park are hundreds of others, three-four-people deep, all with blankets or sheets stretched between their hands. 
My heart is pounding; I haven't felt this stressed in ages. I tense, ready to run at a moment's notice.
"The lawn is now open", a woman announces.  The rope drops.  I run!
All around me is chaos as we all bolt forward, drop our blankets and stretch them out before someone else gets the coveted spot we'd aimed for.
Read on to learn all about the Bryant Park movie experience.
---
No time to learn how to watch free movies in Bryant Park right now? Pin it and save it for later
Please note this post may contain affiliate links, which means we may receive a commission, at zero cost to you, if you make a purchase through a link. Please see our full Disclosure for more information. If you have any questions, please let me know.
How to watch free movies in Bryant Park in New York City
Bryant Park is in the middle of Manhattan, NYC, adjacent to the back of the beautiful beaux art New York Public Library.
From mid-June to mid-August it hosts free classic movies every Monday night , ranging from Breakfast at Tiffany's to Back to the Future. 
It turns a passive movie-watching experience into a very active engaging experience, including a mad scramble, a picnic, a dance, and, of course, the movie surrounded by midtown Manhattan.
Not many tourists know about this, but it is open for everyone.  One of the things I really love about New York is the number of free things you can do. 
One of the things I don't love quite so much is that there are a LOT of people in NYC, so you will never be alone doing them. So, you're visiting the USA and are New York on a summer Monday.  What do you do?
Summer 2022 Bryant Park Movie Line-up
Monday, June 13: Indiana Jones and the Last Crusade
Tuesday, June 20: Creed II
Monday, June 27: Hairspray (2007)
Tuesday, July 4: Mission: Impossible – Rogue Nation
Monday, July 11: Wayne's World 2
Tuesday, July 18: Scream 2
Monday, July 25: Beverly Hills Cop II
Tuesday, August 1: Star Trek VIII: First Contact
Monday, August 8: Grease 2
Tuesday, August 15: The Godfather Part II
---
Claiming your spot on the lawn
The park is a rectangle of green lawn in the summer (it's an ice rink with free ice-skating in winter) and the screen is set up opposite the library. On Monday afternoons, the lawn is closed off with a low rope and signs. It opens at 5:00pm on the dot.
Get there about 4:30pm and you will get a position at the front. Decide where you want to be to watch the movie and choose at the nearest place to wait.
About 4:55pm, get your blanket or sheet out. If you have lots of friends joining you, you can join multiple sheets together with safety pins so that is it easier to claim your spot quickly.
It's stressful because you might aim for the same place as someone else. If they get there first, a neighboring area is likely to be taken before you claim it. Try not to stress too much – you can always go further back.
The announcement is made that the lawn is open, it's a crazy rush, and it's all over in about 30 seconds.
Now you can relax.
Before the movie: a picnic
Read a book until your friends get there. Then have a picnic and enjoy the summer weather. Many cities have outdoor movies in the summer, but this is a very New York experience. 
You are surrounded by towering Midtown skyscrapers, a column of buildings reaching up to the sky, with you relaxing at the bottom.  As the sun goes down, the sparkly lights of the surrounding buildings come on.
This is a quintessential Manhattan experience – it doesn't get more New York than this!  Have a cup of wine and it feels like you are in a scene from a movie.
The Bryant Park movie dance
Around 8:00pm-8:30pm, as it starts to get dark, the movie starts. First up are some old classic cartoons. And then the Bryant Park movie dance.  Do this and you will be a real New Yorker!
When they start to announce the feature movie and the music starts, follow the crowd.
Get up. Put your arms out in front you. Crouch low. Bounce up and down, as you gradually rise up. Jump up and down for pure joy. You're in the middle if New York City. It's summer. You've had a great picnic. You're about to watch a free movie. Life is great!
Then the movie starts. Lie back and enjoy it.
The Verdict
If you want an experience with not many other people, a sedate start and great sound, don't go.  If you embrace the mayhem to get a space, have a fun picnic and revel in being in Midtown Manhattan to watch an outdoor movie, this is great fun.  I love it.
[table id=9 /]
---
PRACTICAL TIPS
The Experience
Getting to Bryant Park is easy on the subway. The B,D, F, M (orange line) trains stop at Bryant Park-42 Street and the 7 (purple line) train stops at the connected 5 Avenue-Bryant Park station.  The N,Q,R,W (yellow line) trains stop at 42 Street-Times Square station, which is just a block away.
To buy your picnic, there is a Whole Foods supermarket at 1095 6th Ave across directly across from Bryant Park.
Other things to do in New York City
New York City really is one of the most incredible cities in the world and there is no shortage of things to do.  Walking or riding around New York is like being in a movie or TV show because there are so many movies and shows set in NYC.  A small selection of fun experiences to have in New York City is:
How to get to New York City
New York has three major airports.  If you are staying in Manhattan, any of them are OK to fly into.  La Guardia is the smallest and worst, but also the closest to Midtown Manhattan.  JFK is in New York City and Newark is in nearby New Jersey. Compare prices on flights to New York on Skyscanner here.
How to get from the airport to central New York City
The easiest way to get from the airports to central Manhattan is by private transfer.
You can book a transfer from JFK to Manhattan here.
You can book a transfer from Liberty Newark Airport to Manhattan here.
You can book a transfer from La Guardia Airport to Manhattan here.
Getting around New York City
The cheapest and often quickest way to get around is the subway.  A one-way trip costs $2.75/ trip or $32.00 for an unlimited weekly pass.  A trip costs the same if you go one station or twenty stations – there are no zones.
The actual MetroCard costs $1, so keep it and reuse it every time.  You can Add Value (pay per trip) or Add Time (weekly or monthly unlimited passes).  The subway runs 24/7 and it is often quicker than a taxi because of New York traffic. 
If you really don't want to take a bus or the subway, take a taxi, which are everywhere.  Just hold out your hand when you see a taxi with the top light on (which means it is available).  You can use credit cards to pay for taxis.
Where to Stay in New York City
There are a lot of accommodation options in NYC.  Nothing is dirt cheap and rooms tend to be on the small side, but there are still lots of great places to stay that will add to your New York experience.
Read my guide on How to Choose the Best Hotel for tips on what to look for when making this important vacation decision.
For a cheaper, Bed and Breakfast option, stay at the Chelsea Pines Inn, which you can book here. A good friend of mine stayed here when she was visited and she loved it.  It's gay friendly, but she is straight and felt totally comfortable here.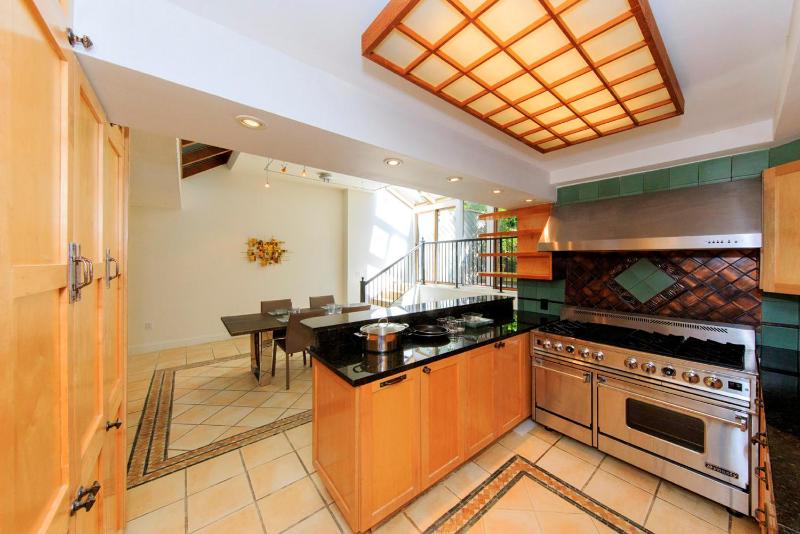 A place to stay right on Bryant Park is the Bryant Park Hotel, a striking black and gold art deco building.  You can walk straight out of the hotel, across the street and you are in the park.
A fun and more modern place to stay downtown is the Crosby Street Hotel, which you can book here. One of Kevin's old bosses always stays here when he is town and he raves about it.
Want more options?  Check out more hotels in New York City here.
Planning and packing for NYC
I use the Internet a lot to plan – and I hope this blog is useful resource for you – but I also always use a Lonely Planet guide to get the big picture and practical things like maps.  Use it as a useful resource than following everything it says to do so that you don't miss out on loads of awesome things and places and experiences that aren't listed in it. You can buy the New York City Lonely Planet here.
Use my Travel Planner to help with step-by-step planning.
When you are ready for your trip, check out my Essential Packing List.
Not on this list, but also an essential, in my opinion, is a travel diary.   I love this leather-bound journal, as it really evokes the fantasy of travel for me.
Additional consideration: Travel Insurance
My aim is to not only inspire you to have amazing experiences when you travel, but to also give you the practical information and resources you need to have them.  New York is the safest big city in the United States, and is VERY different from the scary place it was in the 1970's and 80's.  However, it is important to be fully prepared when you travel and I think you should always have travel insurance, just in case.  I always hope I never need to use it but I get it just in case I do!  Use my Guide to Travel Insurance to help take the mystery out of it.
A great insurance option is Travelex.  It has coverage for all you'll need. You can swap this link for  either choose the best travel insurance plan for your trip here or get a quote right now:
---
Enjoy the movie!
Do you have any stories of New York? I'd love to hear them. Comment below.  
If you liked this post, please share the love and Pin it to your New York City for later!
---
Read other New York experiences:
Check out my Gift Guide of New York City Experiences
---
---
Travel Collecting is a participant in the Amazon.com Services LLC Associates Program, an affiliate advertising program designed to provide a means for sites to earn advertising fees by advertising and linking to amazon.com. Amazon and the Amazon logo are trademarks of Amazon.com, Inc. or its affiliates. As an Amazon Associate I earn from qualifying purchases.