Knowing how to choose a hotel that is right for you will make a huge difference to your travel experience.   If you are choosing a resort, you will probably end up spending quite a bit of time in your hotel.  However, even if you are just looking for a place to sleep, after a long day out and about, where you come back to at the end of the day is an important decision. 
I worked in luxury resorts, high end hotels, hostels, campgrounds, and cruise ships for many years. I've also traveled to over 80 countries. That has given me a lot of insight into exactly what to look for when finding a hotel. Here are my tips…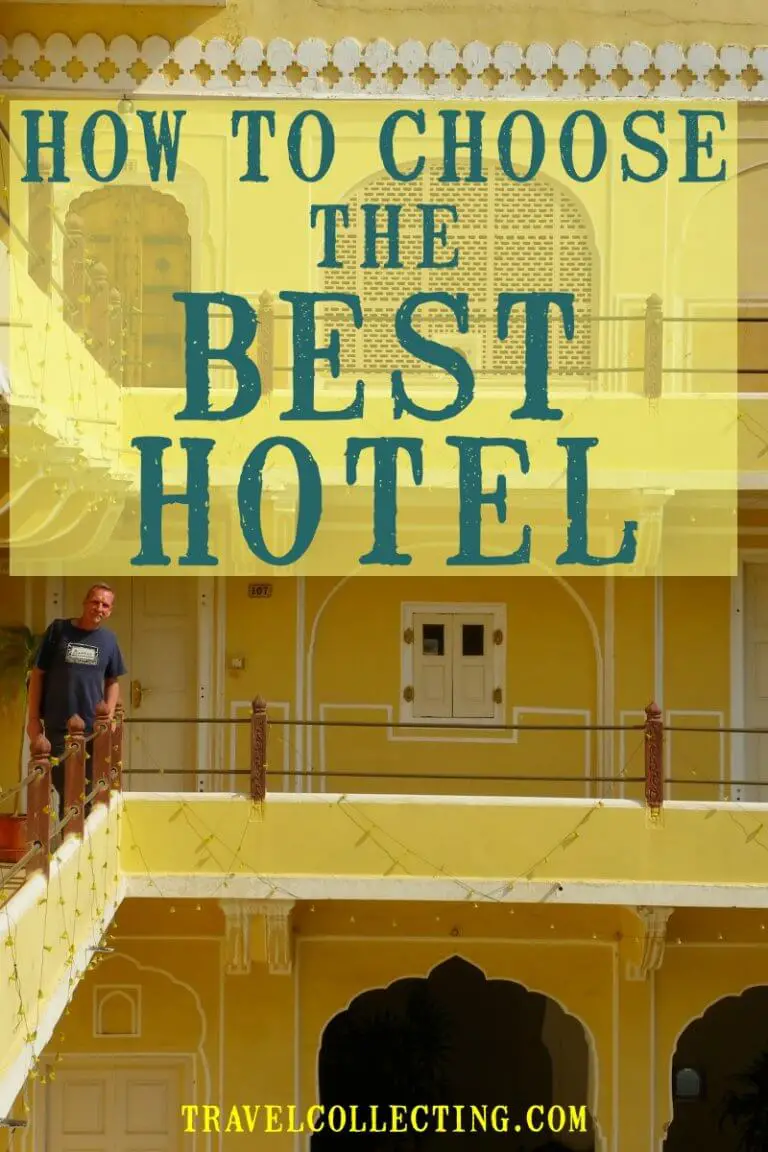 Please note this post may contain affiliate links, which means we may receive a commission, at zero cost to you, if you make a purchase through a link. Please see our full Disclosure for more information. If you have any questions, please let me know.
FREE DOWNLOAD
Subscribe to regular updates with tips for planning, travel inspiration and trip ideas and get instant access to the free PDF of this
Guide to Choosing the Perfect Hotel
1. Decide what is important to you when you choose a hotel
The question is not so much "How to choose a good hotel?" as "How to choose the right hotel FOR YOU?"  What you want in a hotel can be very different from what someone else wants, so the first step is to really think about what's important so you can select a hotel that is just right for you. 
Are luxury and amenities most important?  Do you want to stay somewhere that seems like home, or do you want somewhere exotic and different?  Is character and charm important?  Is location a key factor for you?
When you know what's important to you, it makes finding somewhere you'll love much easier, because you can focus in on those things when searching for a hotel and then choose the hotel that best fits your personal needs.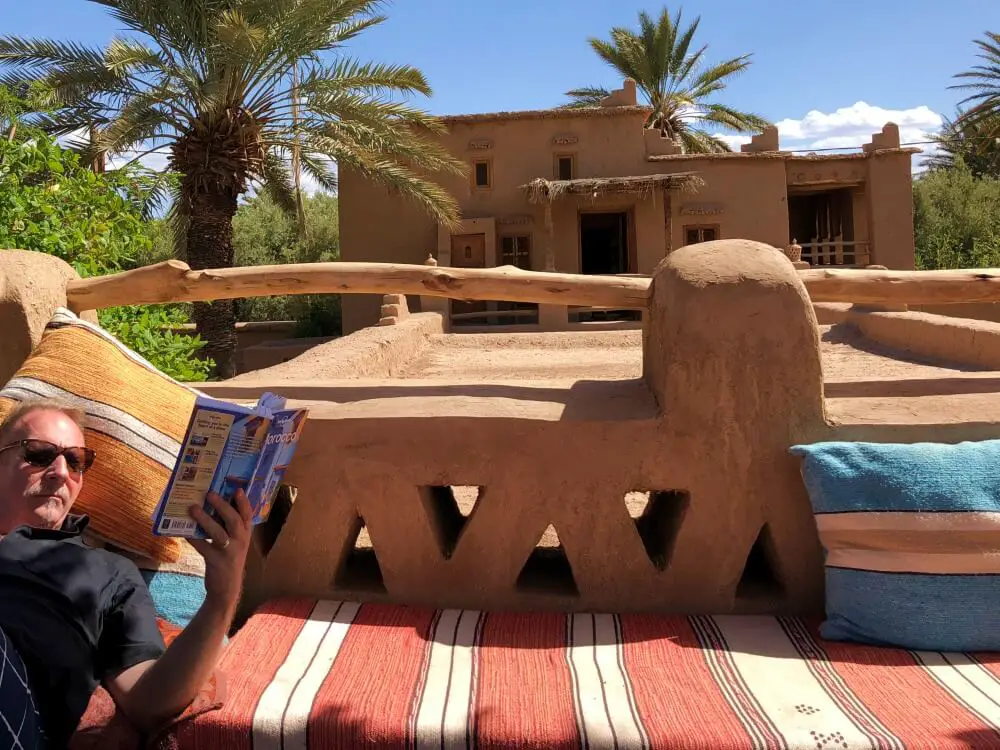 2.  Know where to search
In order to find the perfect hotel, you need to know where to look. 
Guidebooks can be a logical starting place when choosing hotel options, but the downside is that they generally only list a few hotels in each place. They also only give a brief summary, and usually lack photos, so you will want to learn more about them before committing.
By far the easiest place to find somewhere to stay on your vacation is online, but here you can have the opposite problem – the number of choices can be overwhelming and it can be hard to know how to separate the wheat from the chaff.
Reasons to use hotel booking sites
1. They have a huge selection.
2. You can filter by quality (star rating), location, accommodation type, price, etc. This allows you to focus on the things that are important to you.
3. They typically have a lot of previous guests' reviews and photos, which help you learn more about what the hotel is actually like.
4. Hotels typically prioritize reservations made through these booking sites, as they don't want to get poor reviews. So, if there is a problem, they will often give priority to people who booked through the booking sites over people who booked directly with the hotel. When I checked into a hotel in San Francisco, they couldn't find my reservations. So, I showed them by booking.com reservations confirmation and lo and behold, they found a room for me.
I like to use booking.com, as they have a huge selection.
>> click directly through to booking.com here
If I can't find what I want, or if the hotel I want is booked out, I also check Agoda.  Sometimes hotels have a certain number of rooms allocated to different booking sites, so if a place is full on one site, there may be rooms for it available on another site.
I also stay in VRBOs sometimes – usually if I am staying somewhere for a longer period of time and want to live like a local or have access to a fridge (though many hotels have this too).
3.  What factors you need to consider when choosing a hotel
How do guests choose a hotel? There are a large number of things to consider when you choose your hotel, depending on what you decided was important to you in the first step above. 
a.  Price
Price is often the first filter I apply, because I have a budget and know how much I want to spend on accommodation.  However, I am often flexible – if I find somewhere incredible for a little more than I wanted to spend, then I'll often choose it anyway, and skimp on something else. 
In some towns or countries that are quite expensive, I am willing to go basic to save money.  When I was backpacking around for months at a time, the cheaper the better.  Now I travel during two-week vacations, I spend more money on hotels and stay in nicer places.  You need to decide what you are willing to spend and look in that price range.
When you choose hotels, I also think it's worth having a splurge place as a special treat. I'll sometimes stay in several hotels in the same town to do this, though you may prefer not to move.
b.  Rating
If you're not sure how to pick a good hotel, official ratings can give an indication of the quality of the hotel.  However, bear in mind that there is sometimes quite a range of quality within the same star rating.  It can also be more of an indication of amenities than quality of rooms. 
I have stayed in plenty of three and even two- star hotels that had plenty of character, were clean and charming and I loved staying there.  I have also stayed in soulless four-star hotels on business trips that met my needs, but could have been anywhere and they added nothing to my trip.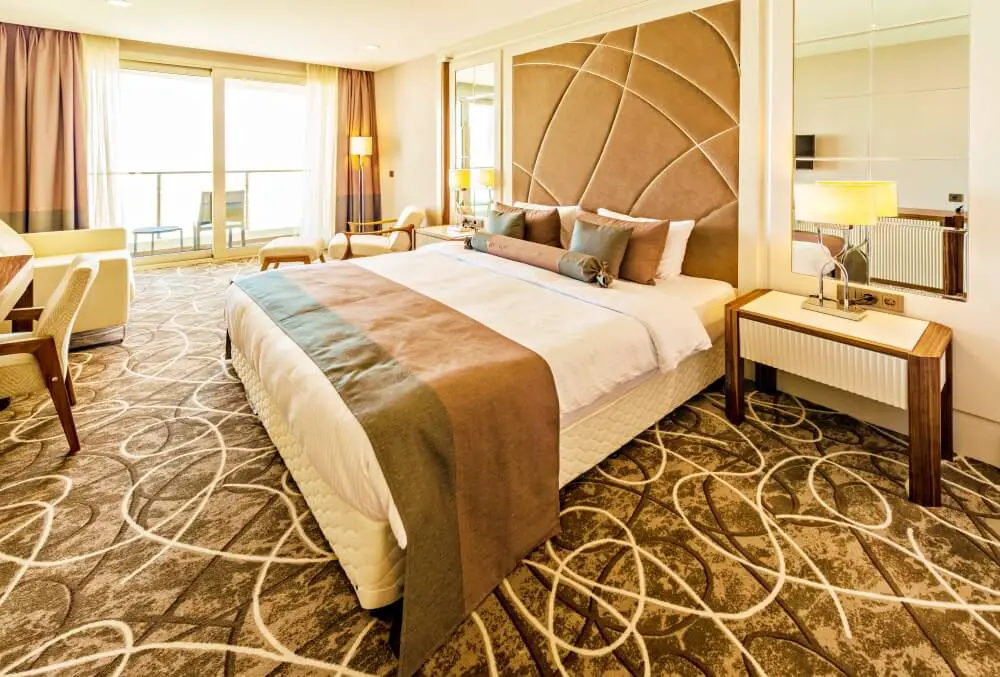 c.  Season
I mean this in terms of the temperature season (summer, winter…), but also the booking season (high season, low season, shoulder season).
High or peak season sees higher prices, fuller hotels and less flexibility in making exceptions with things like early check-in or late checkout.
Booking off season can get you much cheaper prices, but keep in mind that there is usually a reason that it is the off season.  You might get a great price but it may be over 100 degrees outside every day!
Keep in mind, too, that some places close down in the off-season, especially in areas that are linked to the season of the year, e.g. many resort towns close down over winter, or ski resorts close down in summer.
The shoulder season (between high and low season) can be a great time to travel, as places are less crowded so bookings are easier to get, and prices are typically lower.
d.  Type
This can play a big part in your decision about your hotel pick.  There's no point in booking a campsite if you hate tents (though glamping may be the perfect way to camp!).   Do you want to stay in a large hotel or a tiny inn?  An apartment or a guesthouse?  A boutique hotel or a chain where you know exactly what to expect and you may be able to earn or redeem points? A traditional hotel like a riad in Marrakech?
One option if you want your hotel stay to be a highlight of your trip is to stay in an all-inclusive resort.  Check out some of the best reviewed resorts.
e.  Location and neighborhood
Research exactly where the hotel is.  Always look at the map (Booking.com has a map with each property marked on it). 
Don't assume the hotel's proximity to something by the description provided by the hotel.  Hotels can often use a little poetic license when writing their location descriptions for marketing purposes. 
If you want to be in a particular area, central or near a particular point of interests, cross reference this against the location of the hotel.
Again, you need to decide what things are important when choosing a hotel. I often choose my hotel based on location, so I also carefully research the neighborhood. 
What's it like after dark?  Sometimes areas that are great during the day can be dodgy – or just dead – after dark.  Some areas that are quiet during the day become super noisy at night when bars start pumping.  Are their restaurants nearby?  You don't want to be stuck somewhere lovely and quaint only to find there is nowhere nearby to have dinner.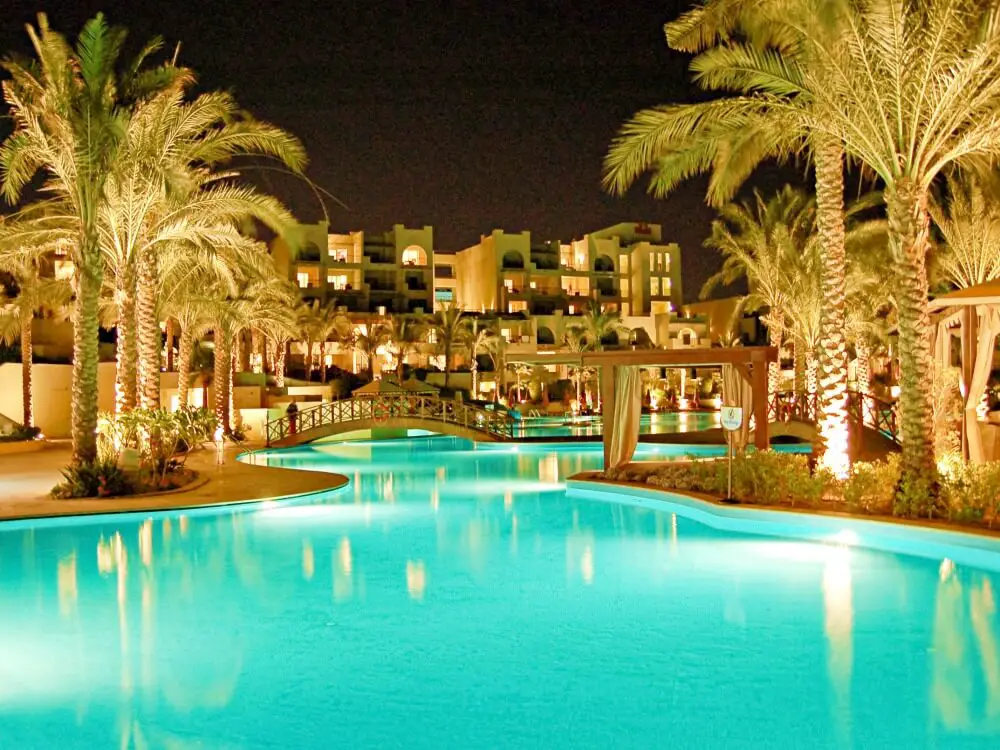 f.  Amenities
There are some basic amenities that will always want to check for.  And some others that may be important to you.  Check if these amenities (a) are free/ included, and (b) where and when they are available.
i.  Parking
If you have a car, this is very important.  Is parking available at all?  If so, is it included in the hotel rate?  Where is it?  Sometimes parking may be available, but in a separate nearby parking garage.  Or a BnB may give you a permit to allow street parking (that may be difficult to find).  Or there may only be valet parking (which you need to pay and tip the valet for).
It's also worth checking how narrow the parking garage (and surrounding streets) are.  When we were in the old towns in Spain, the streets were incredibly narrow and the car rental company had given us a HUGE car (despite ordering an economy vehicle).  We had to make a 30-point turn just to get in the tiny parking garage!
ii.  WiFi
If WiFi is included, is it free?  Most places do provide free WiFi these days, but some more expensive hotels make you pay for it (which seems somewhat counter-intuitive, I know).  Check if it is unlimited. 
Check also where in the hotel the WiFi is available.  It is not uncommon for WiFi to be available in the lobby only, and not in the rooms.  This actually doesn't bother me, as I am happy hang out in the lobby/ lounge, but I have read many reviews from people complaining about this.
iii.  Breakfast
Check if breakfast is included.  It is not uncommon for hotels to have a 'breakfast included' rate and a 'room only' rate without breakfast.  If you notice this, it is worth checking how much breakfast would be if you paid for it separately.  Usually (but not always) getting the 'breakfast included' rate is cheaper than if you pay for breakfast separately.
Check also what type of breakfast it is.  Is it a full English/ American/ Irish (= hot breakfast) or a continental breakfast (bread and jam).  Even continental breakfasts can vary quite radically.  Is it just some things left out for you, or is it served fresh? 
If the rate includes a huge breakfast and you like to just have a small yogurt, then it may not be worth it.  However, if you like to fill up on a comfortable meal in your hotel, then having breakfast included – or at least available – can be important.
iv.  A/C
In the United States, this is virtually a given, but this is not the case everywhere.  Some places I have stayed have only had fans, including some quite high-end places in hot climates.  This was fine for me, but may not be if you are very sensitive to heat.
Consider too the season – if there is no AC, but you will be there at a cooler time of year, then this is probably not an issue.
v.  In-room facilities
Is there a fridge in the room?  If you want to self-cater breakfast or have a drink kept cool, then having a fridge can make a big difference.  I almost never use mini-bars, but often use the fridge. 
Are there tea/ coffee making facilities in room?  If you like a cuppa, then this can be a deal breaker.
Is there a safe in the room?  You don't want to carry your valuables around with you, but you also don't want to leave them lying around in your room either.  I worked as a receptionist in hotels for several years and even in good hotels, there are occasional thefts.  Having a safe in the room is a good way to keep your passport and other valuables safe.  For very valuable items, hotels will often have a separate safe behind reception that they recommend.  If you don't have a safe in the room, then locking your bags is a good idea.
Is there a bathtub or just a shower?  If you are planning to soak and relax, ending up with just a shower will not make you happy.
Does the room have a desk?  When I travel on business, this is important to me.  When I'm on vacation, not so much.
Is there an iron in the room (or available on request)? A hair dryer?
vi.  In-hotel facilities
Does the hotel have a gym? If you want to keep working out, this can be important.  Is there a pool?  Is there a bar?  Restaurant?  Spa? Salon? Terrace?  Boutique? Room service? Concierge? Garden? 
Depending on what you decided was important for you, you will want to check these things before you book.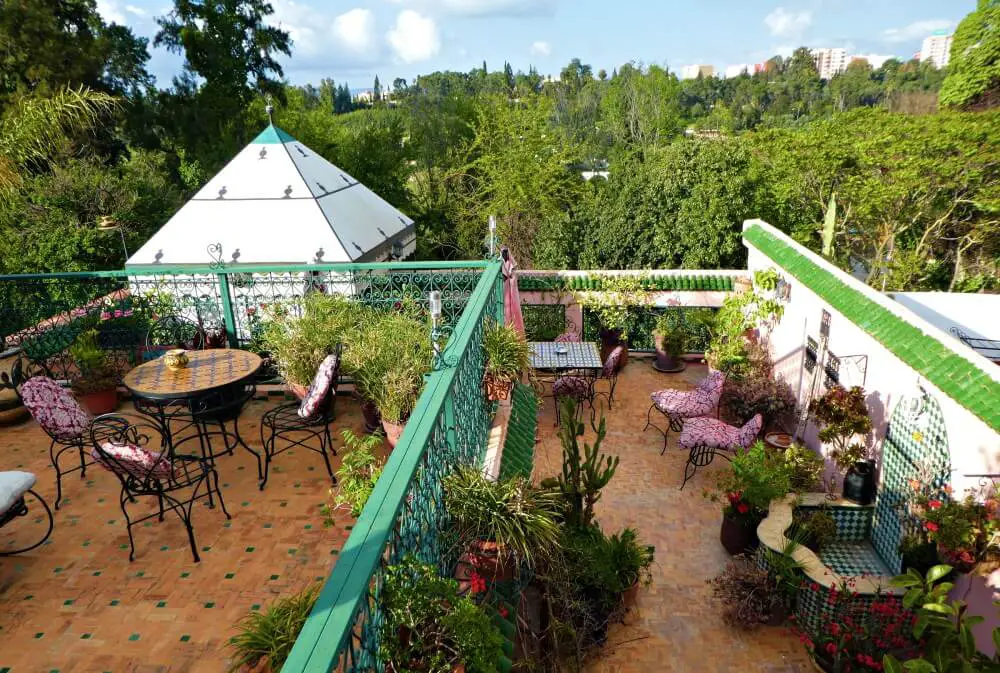 g.  Accessibility
I mean accessibility in terms of location, but also physical access.  This is especially important in AirBnBs and guesthouses.  If you have mobility difficulties, you don't want a room up four flights of stairs and no elevator.
In terms of location, how are you going to get there?  Do you need your own car?  Is it near a subway or Metro station?  Does the hotel provide a shuttle (from/ to the airport or nearest train or bus station)?  Or do they have a pickup service you can book?
h.  Desired experience
Are you looking for a place to sleep and nothing more?  Or are you looking to enhance your vacation experience?  Or do you want the place you stay to be a full-on experience all by itself.  This can make the difference between a motel, a boutique hotel or a former palace with a private butler!
i.  Character and style
What atmosphere do you want the hotel to have? 
Are you looking for a romantic getaway where you can order champagne in your room and rose petals will be strewn over your bed at night?  Do you want to party and stay up drinking and dancing to dawn?  Would you prefer somewhere quirky and cute with loads of character?  Is it important to have a personal connection with your host and with the area you are staying? 
These things will all influence the type of hotel you choose. 
j.  Environmental practices
If you are staying somewhere in nature, chances are the environment is important to you.  This may be something you care about in the city as well.  If so, the environmental practices of the place you are staying could be a concern. 
I try to find out what impact my stay will have on the surrounding environment and community.  Does the hotel employ local people?  What happens to the waste?  How do they generate power?  I wouldn't want to stay somewhere in the Borneo Rainforest that was helping to destroy the fragile environment, for example.
k.  Who stays there
You want to make sure that other guests won't bother you. 
This can be found by doing your research (see the next step).  Who is writing the reviews?  Who do they pitch their marketing at? If there are a lot of families with young kids staying there, and you are planning a romantic getaway, then it may not be the best choice for you, for example.
l.  Cancellation policy
The cancellation policy doesn't always impact how to pick a hotel, but it may, especially if there is a possibility that you might have to cancel.  
How much are hotel cancellation fees? They vary, but many booking sites let you cancel up to 24 hours before you arrive without paying anything.  Always check.
Keep in mind that most hotels will charge you at least a one-night cancellation fee if you no-show. 
m. Other fees
Are there other fees? Is there a hotel early departure fee? What is early departure fee for hotels?", you ask. Think of it as kind of a cancellation fee, but after you've arrived. If you decide to leave earlier than planned, either because your plans changed or because you don't like the hotel, you may get charged one or even all of the night's you booked for.
Is there a resort fee or an amenity fee? What is an amenity fee at a hotel? An amenity fee – also called a resort fee – is an additional amount, usually per night, that high end hotels or resorts often charge for you to use their amenities – whether you use them or not. It is basically a hidden fee that you need to pay that is not included in the quoted rate. Read the small print and/ or ask before you book if you think it might be charged.
is there an extra person fee? Some hotels will allow you to squeeze a cot into the room, but they will usually charge extra for this. Always ask if you're planning to do this.
n. Payment methods accepted
Check how you can pay. Do they accept credit card? if so, which credit cards? Wil they automatically charge the card used to hold the reservation, or can you pay with a different card in checkout?
Do hotels accept Apply pay? These days, many may, but if you plan to use this, you should check.
If you are planning to pay with cash and are in a foreign country, check if they only accept payment in their local currency or if you can pay in USD (if you would prefer to).
o.  Arrival and departure policies
What it is the check-in time?  The checkout time?  If you will be arriving before the check-in time or after the checkout time, you will want to know what their policy is for arranging early check-in or late checkout.  Sometimes it is possible for a fee.  Sometimes for free.   
Will they keep your luggage if you arrive early or have a late flight or train after you check out?  This is pretty standard, but can be tricky with apartment rentals, for example. 
Will you be arriving very late or leaving very early?  Is there 24-hour reception? If you'll be arriving late, you will want to know if there is a time period during which you need to arrive.  Family-run places often have set hours for check in, so if you arrive late, it is either not possible, or they will make special arrangements for you get the key.  If so, what are they? 
If you need to leave very early in the morning, will there be someone to help you check out?  I have stayed in (cheap) places where they locked the doors during the night, and I couldn't find anyone to unlock them to let me out in the morning and I almost missed my bus.
p.  English spoken
If it is important to you that the hotel staff speak English, then you will want to check this prior to booking.  This may not be deal breaker for you, but some people don't want to struggle with a language barrier in their hotel.
q. Loyalty program points
Do you have points you can use or earn?  Many chain hotels like Hilton Marriott and Hyatt have loyalty programs, similar to frequent flyer programs.  If you have points, this can save you a lot of money and may be the deciding factor.  Here is a great example on how you can earn points for Hilton hotels.  
r. Cleanliness
Reading reviews can give you an indication of how clean the place you are looking at is kept.  Very cheap places may not be super clean – but price may be more important to you.  However, in the post-COVID world, I think we are all more conscious of cleanliness than ever, and knowing how clean the place is kept is usually important to know.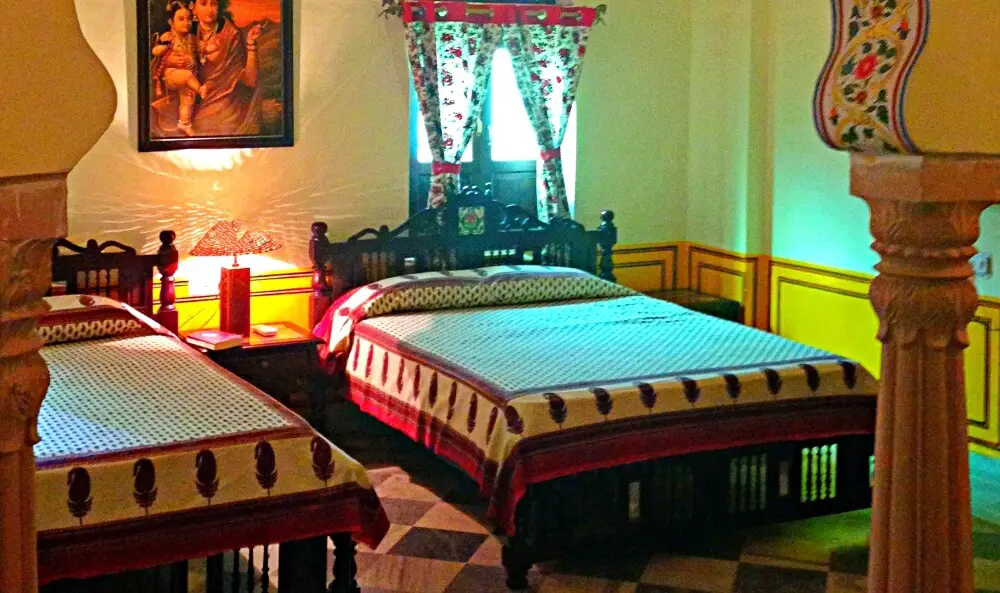 4.  Read Reviews
Reviews help you know how to choose the best hotels for you and even how to choose the best hotel room by discovering from the unfiltered experiences of other travelers what the hotel is REALLY like.
Where to find hotel reviews?  I like to check Trip Advisor, but most booking sites like booking.com also have guest reviews.
When you read reviews, there are several things to think about.
a. Read negative reviews
People tend to be motivated to write a review when they are very happy or when they are very upset about something that happened.  Read the positive ones too, of course, as you can tell from these what kinds of facilities there are and what to expect on a good day, but you can learn even more from the negative reviews, because these tell you the flaws, when expectations were not met, and when problems happened.
b. Look for patterns
Is something an isolated incident or is it a recurring problem that many people over time have reported?
c. Check the dates of reviews
If it's more than a year old and the same issue hasn't been reported since, then there is a strong possibility that the hotel has fixed the problem,
d. Evaluate the reviews from your own perspective
Something that is a common problem and has garnered several negative reviews may actually not be a problem for you. 
For example, I read a lot of reviews complaining that the WiFi is only available in the lobby and not in the rooms.  I don't care.  I'm happy to sit in the lobby or lounge, have a drink and check emails.  But for some people, this is a deal breaker.  If there is no AC, but a ceiling fan, this doesn't bother me.  But it does bother some people a lot.  Again, you need to decide what is important for you and use this filter when reading reviews.
Keep an eye out for someone who had one very bad experience that was due to their expectations.  I often have different expectations and that incident wouldn't bother me at all.
e. Note specific recommendations
You'll often find useful tips about rooms or wings or areas in the hotel that are better than others or to ones avoid. 
Sometimes you can read several recommendations for the same room number, or advice to make sure you don't get a room near the lobby because it's noisy, etc. I note these and use these recommendations make specific requests when I book.
5.  Choose the room type and location
Now you've thought about all the things to consider and read the reviews, you have chosen a hotel.  But your decisions don't stop there. 
The next step is to think about how to choose a hotel room.  Not all rooms are created equal.  You want to make sure that you get a good room.
This is where the reviews you read come in handy, as hotels will rarely tell you this themselves.  Think about things like:
Is the street noisy, so you want a room at the back?
Is there a courtyard, garden or view that you'd like your room to look out on? How much extra is this?
Is there a modern wing that you might end up in when you wanted a traditional experience?
Is there a bar on the ground floor, so you want a room on the top floor?
Do some rooms have no windows? (Yes, I have encountered this before!)
Do you want a bathtub, or is a shower OK? Some rooms may have showers only and some have tubs.
Do some rooms have a balcony? Is this important for you?
Is space important, or would you rather pay less for something smaller?
Are you a non-smoker? If so, you may want to make sure that you have a non-smoking room, so that your pillow doesn't smell like an ashtray.
If you are a couple, is a double bed big enough, or do you want a queen or king?
Knowing how to choose hotel rooms can make a huge difference to your experience in the hotel you've chosen.
6.  Book the hotel
Now that you've chosen a hotel and know what room or room type you want, you are ready to book it.  Check availability, and have a backup in mind in case it is booked out (though try looking on a second booking site just in case they have rooms).
Are you ready to book?  I recommend and use:
If you click through and use these links to book, you pay nothing extra and I earn a small commission on qualifying sales.
7.  Finalize details with the hotel
After you've booked, there are several final steps to take.  If you book through a booking site, they have a section where you can message the hotel directly.  Take advantages of this.
a. Request specific rooms or general locations
Always request a quiet room.  Request a view if possible.  They may not have it available, but if you don't ask and someone else does, chances are that they will get the quieter room instead of you.  I always ask and have often gotten a better room because of it.  If I've read about a specific room being really great, I always request that one.  I don't always get it, but often do!
b. Notify the hotel of your arrival time and departure
If that is important to you, tell them. Read any late arrival instructions carefully. Ask for early check in if you need it. They almost certainly won't guarantee it (unless you pay for the night before as well), but they may be able to prioritize giving you a room that was cleaned first.
c. Book a shuttle
If the hotel has one and you need it, it is best to book in advance.
d. Ask for directions
You want to be able to find your hotel without too much trouble.
8.  Enjoy your stay
All of your research has helped you find the perfect hotel.  Now enjoy it!
Don't sweat the small stuff.  But also, if you have a problem, let them know straight away, so they have the opportunity to fix it for you.
FREE DOWNLOAD
Subscribe to regular updates with tips for planning, travel inspiration and trip ideas and get instant access to the free PDF of this
Guide to Choosing the Perfect Hotel
Do you have any other tips for deciding in which hotel will you choose?  Let me know!
If you found this post helpful, Pin it to your Hotels board for later.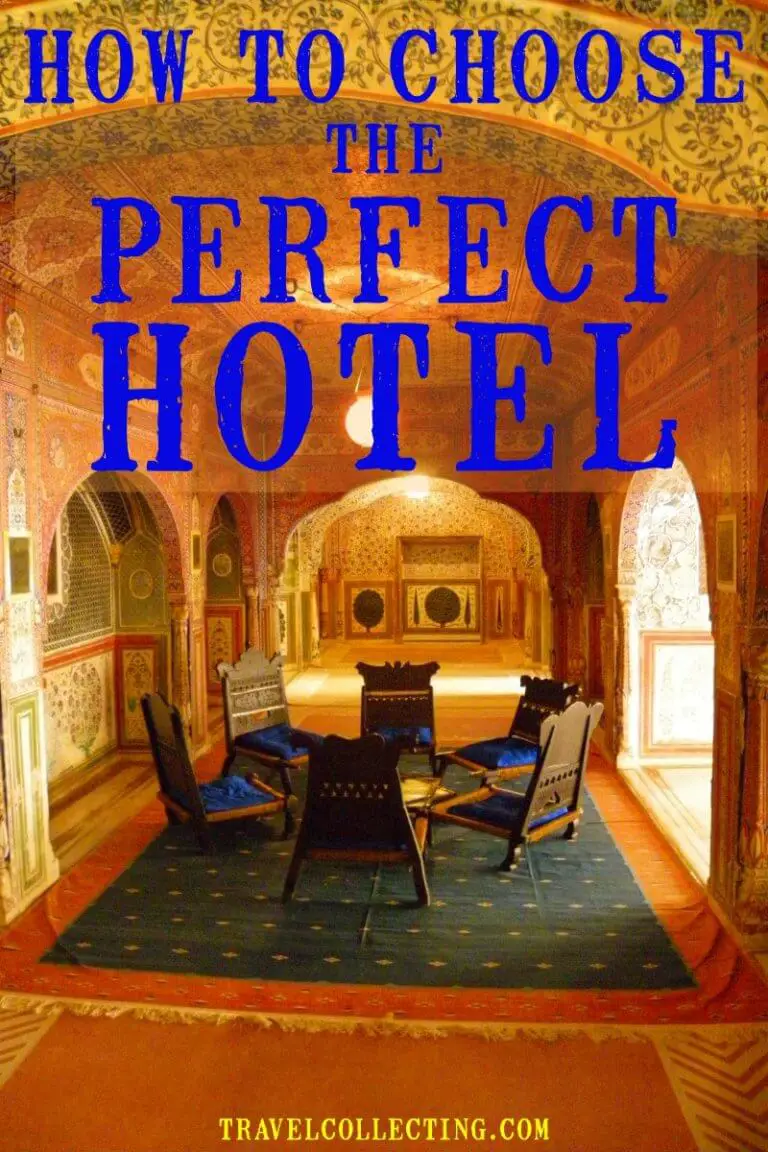 For more tips on planning the perfect vacation, read:
For some specific accommodation guides, don't miss:
---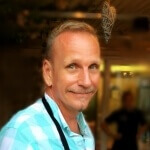 James Ian has traveled to 82 countries and all 7 continents.  He is passionate about experiential travel, i.e. meaningful travel that actively engages with the environment and culture.  He helps people have similar experiences that involve active participation in activities and festivals; engaging with the local food and handicrafts through lessons and food tours; and interacting positively with environment by hiking, riding, rowing, diving and low/no impact animal encounters. 
---
Travel Collecting is a participant in the Amazon Services.com LLC Associates Program, an affiliate advertising program designed to provide a means for sites to earn advertising fees by advertising and linking to amazon.com. Amazon and the Amazon logo are trademarks of Amazon.com, Inc. or its affiliates.