It looks delicious.  I bite into it.  The buttery, flaky layers mix with the gooey, creamy center and the cool ganache frosting in my mouth  to create a luscious burst of flavor and texture.  This is much better than I was expecting! 
I had thought it was just a gimmick, but this is no gimmick.  This is more than just a flash-in-the-pan food craze.  This is worth travelling half way around the world for! (Though in reality, it is two blocks from my apartment ).
It's a cronut – just one of many food crazes that swept New York and from there the world.
---
No time to read it now? Pin it and save it for later:
Please note this post may contain affiliate links, which means we may receive a commission, at zero cost to you, if you make a purchase through a link. Please see our full Disclosure for more information. If you have any questions, please let me know.
THE INSPIRATION: Food Crazes in NYC – 6 Must Have New York Food Experiences
Food can be an experience!  In fact, trying foods around the world is one my very favorite things to do.  So, are you planning a trip and wondering what to eat in New York when you visit? 
FREE DOWNLOAD
Subscribe to monthly updates with tips for planning, travel inspiration and trip ideas and get instant access to the free PDF of this
Guide to Food Crazes in NYC
There are many famous places to eat in NYC, and many quintessential NYC foods like pastrami on rye, think crust pizza and hot dogs.  But for me, the best things to eat in NYC are these 21st Century food crazes that started in New York.
Some of these foods are available elsewhere now, but there is nothing quite like trying the original. 
So whether you're in New York over summer, for the holidays, or any time in between, these are the best foods to try in NYC because they originated here.
My top 6 must eat places in NYC for amazing food craze experiences are:
1. Cupcake at the original Magnolia Bakery NYC
Magnolia Bakery cupcakes led the cupcake craze that swept NYC a few years ago.  The height of the craze is over and there is no longer an endless line outside the Magnolia Bakery New York, but Magnolia cupcakes are still a must try New York food and a highlight of a visit to NYC. 
They are covered in thick frosting and are delicious and moist.  Red Velvet is a fan favorite, but I love the seasonal flavors such as pumpkin spice in fall.
Location of original Magnolia New York
There are now several Magnolia bakery locations throughout New York City, but you have to go to the original in the West Village at 401 Bleecker Street and West 11th Street.
Hours of Magnolia Bakery
7:30am – 10:00pm daily
Cost:
$3.95 (on average)
2. ShackBurger at Original Shake Shack NYC
There are Shake Shacks everywhere these days, but the original started as a hot dog cart in Madison Square Park back in 2001.  The actual shack opened in the park in 2004 and there were long lines snaking around Madison Square Park for years. 
These days, the lines are a little shorter now that other branches have opened, but nothing beats the original Shake Shack.  There is a casual seating area nearby, and lights are strung around the shack and over the seating area.  At night, it's magical.
There are two lines – the regular A Line for burgers, fries, etc. and a (much shorter) B Line if you just want custard or drinks.  Order and they give you a buzzer, so you can find a seat then pick up your order when the buzzer goes off.
So, what's on the Shake Shack menu?  The mainstay Shake Shack burger is the Shack Burger, now one of the most famous eats in NYC.  It's a single or double cheeseburger with lettuce, tomato, and their special ShackSauce. 
For vegetarians, there are also Shroom Burgers.  The burgers are on the small size, but are so good that they literally melt in your mouth.  If you're hungry, get two!  The fries are good – and the cheese fries even better. 
My personal favorite thing, other than the burger, is the frozen custard.  It is really thick and creamy soft serve – but I mean really thick and creamy.  There are daily special flavors, but nothing beats classic vanilla – in my opinion one of the best foods to eat in NYC.
Location of original Shake Shack NYC
There are several Shake Shack NYC locations, but the original Shake Shack Madison Square Park is at the southeast corner of Madison Square Park (near Madison Avenue – East 23rd Street).
Shake Shack Hours
7:30am – 11:00pm, Monday – Friday and 8:30am – 11:00pm, Saturday & Sunday
3. Crack Pie at Milk Bar
What's one of the currently cool food places in NYC?  Momofuku Milk Bar.  Their Crack Pie has rapidly become one of the most famous New York foods.
"What is Crack Pie?", you ask. Well, apart from being one of the best things to eat in NYC according to many, Momofuku Crack Pie is basically an oat cookie crust filled with a sugary filling.  It is sweet and buttery and a little chewy.  And so addictive, it's like crack.  Supposedly. 
To be honest, I wasn't THAT impressed, but maybe it has just been over-hyped.  It was created by chef Christina Tosi for Momofuku's Milk Bar, and branches have popped up around the city. 
They are casual, small, even hole-in-the-wall.  This is not a place to linger – but there are a few benches around outside to sit and enjoy modern New York unique food such as Crack Pie, Cereal Milk and Birthday Cake. 
They also have compost cookies, Milkquakes (thickened soft serve) and more.  These are modern twists on fast food you find only in New York.
Locations of Milk Bar
There are several locations including:
East Village: 251 E 13th St
Midtown: 15 W 56th St
Nolita: 246 Mott St
Upper West Side: 561 Columbus Ave
Williamsburg (Brooklyn): 382 Metropolitan Ave
Hours of Milk Bar NYC
Hours vary for each location. For the full list of locations and hours, click here.
Costs
Crack Pie $6
Cereal Milk Soft Serve $5.50
B'day Milkquake $6-9
NOTE: Milk Bar is cashless, so you need to use a credit card to pay – even for a $6 slice of pie.
4. Cronuts at Dominique Ansel Bakery
What is a cronut?
A cronut is a croissant donut – it has the flaky consistency of a croissant, but is in the shape of a donut.  It is buttery with flaky layers, but filled with a delicious cream and covered in frosting. 
There is only one flavor, which changes monthly.  In November, when I visited, it was Custard and Sweet Potato ganache.  It was absolutely delicious.  February's flavor was strawberries and cream.
Where can I buy a cronut in NYC? 
If you are wondering where to buy cronuts, well you can get imitation versions, but they were created in New York, and it is impossible to beat an authentic Dominique Ansel Bakery cronut – they really are the best cronuts in NYC – and therefore the world!
The bakery opens at 8:00am and there used to be long lines down the street and around the block, but I went at 8:15am and there was just a short line inside the store.  However, definitely go there early – they only make a limited number each day and they do sell out. 
The bakery has other delicious baked goods to choose from if you do get there to find they've sold out for the day, but the cronut is the star attraction.
UPDATE: There's a rival to the cronut in town.  Dominique Ansel now has the DKAs (Dominique's Kouign Amann), which is a caramelized croissant in a cup shape (not filled).
Try them both and compare!
Location of cronuts bakery
Where to get cronuts in NYC?  The address for Dominique Ansel Bakery is 189 Spring St. Soho
Hours
8:00am – 7:00pm (but their cronuts are usually sold out much earlier in the day)
Cost
The cronut price at Dominique Ansel is $6:00 each – and to be honest, part of this goes towards the beautiful box they are individually packaged in.  And they are totally worth every cent.  I had wondered for ages what the fuss was about – until I tried one. Delicious!!  One of my favorite New York unique foods. The DKAs are $5.50 each.
5. Cookie dough at DŌ
Not only can you buy raw cookie dough in NYC, but the craze has recently swept the city.  There are several cookie dough shops in NYC, but DŌ is the go-to edible cookie dough place in NYC and there are often long lines along the opposite side of the street (where they make you line up). 
Flavors include chocolate chip, gimme 'smore (which I tried) and sugar cookie.  There are even gluten free and vegan flavors.
If you are wondering "Can you eat raw cookie dough?", yes, it is quite safe because they use pasteurized eggs.
DŌ NYC cookie dough has become one of the cool foods in NYC, but to be perfectly honest, I'm not sure what the fuss is all about.  I thought it was a little bland – nowhere near as good as actual dough left over when I bake cookies.  I had one scoop and half of it was enough. 
But, obviously not everyone feels the same way and lines are often long.  DŌ is the cookie dough cafe in NYC that everyone wants to go to.  So, try cookie dough on your trip to New York and see for yourself what all the fuss is about.
Location of DŌ cookie dough in NYC
550 LaGuardia Place
Hours
10:00am – 9:00pm (10:00pm Thursday-Saturday); closed Monday.  Go around dinner time, when the lines are shorter (and even non-existent)
Costs
$4 for one scoop, $7 for 2 scoops and $9 for 3 scoops of cookie dough
6. "What-a-Melon" at Dominique Ansel Kitchen
Summer in New York is more than just free movies at Bryant Park.  It's also all about "What-a-Melon".  OK, technically this debuted in Dominique Ansel's Tokyo store, but it soon came to New York and is now one of the best foods to try in NYC in summer. 
What is it?  It's a "Watermelon Soft Serve Ice Cream Sandwich".  What it really is, is watermelon flavored soft serve ice cream (delicious- but I am a total sucker for watermelon anything), served in a "boat" made from a thick actual watermelon slice, with chocolate "seeds" on the side of it.
What can I say?  Summer? Watermelon ice cream? Fresh watermelon? Chocolate?  What is there not to like??? Definitely one of my favorite things to eat in NYC!
Location of What-a-Melon
Yes, this is the same Dominique Ansel who created the cronut, but you can't eat them at the same place.  Cronuts are in Soho.  What-a-Melon is only sold at a window at his store at 137 7th Avenue
Hours
The window is technically open noon till 9:00pm, but it does sell out – and you don't want to miss out.  So, plan to be around here in the afternoon.
Cost
The best $10 you will ever spend.
FREE DOWNLOAD
Subscribe to monthly updates with tips for planning, travel inspiration and trip ideas and get instant access to the free PDF of this
Guide to Food Crazes in NYC
The verdict: NYC fun food crazes
Many great things come out of New York, and these foods are up there with the best of therm.  These are unique New York foods and the places that started them.  You can get some of these things outside NYC, but there is nothing like the experience of having the crazes in the places where the crazes started.
Yes, you could pick and choose and try just one of these.  But why limit yourself?  For the full NYC Food Craze Experience, you can have a cronut for breakfast, a cupcake for morning tea, a burger for lunch, a What-a-Melon soft serve to cool down in the afternoon, cookie dough for dessert and crack pie for a late evening snack. 
What?? Is that bad?  Well, you could also spread them out over more than one day.  But.  If you try them all your first day, you can go back for seconds (and thirds) later in your stay. Just saying…
For more foodie experiences, check out these great places for brunch in NYC.
[table id=27 /]
---
Travelling to New York City?  Give a gift of a NYC experience.  Includes food tours, art and fashion experiences, adventure activities and more.  There is truly something for everyone in New York.  Check out my NYC Experience Gift Guide.
---
PRACTICAL TIPS: 6 Must Have New York Food Experiences
The Experience: New York Food Crazes you Must Try
Here is a map of these places.  As you can see, almost all of them are downtown – easy side trips from shopping in Soho or enjoying the beautiful streets of the West Village or the fun of the East Village.
Other amazing things to do in New York City
There as so many amazing things to do in New York in addition to the food.  In between snacks and meals, try some of these fun experiences in New York City:
Where is New York City and what is the currency?
I expect most of you already know that New York City is in the United States and the currency is the U.S. dollar (USD).
Visa requirements for the United States
Check visa requirements here for the United States.
Best time to visit New York City
You can visit New York City all year round, of course.  Summer (July and August) can be very hot and humid and winter (December-March) can be well below freezing at times. It does snow.  Spring and fall are very pleasant.
However, to experience these foods, keeping the time of year in mind can help. 
For a What-a-Melon, go in summer, as it is seasonal.
The Shake Shack is open all year, but to sit outside and enjoy the evening lights, warmer weather is also best. 
Crack Pie is available all year, but there is little or no indoor seating at Milk Bar, so the warmer months are also best. 
Cookie dough is a comfort food best in the cooler months. 
Cronuts and cupcakes are good all year round and the flavors change with the seasons.
How to get to New York City
There are three international airports servicing New York City: JFK, La Guardia and Newark in nearby New Jersey. Book a flight to New York here.
How to get from the airport to central New York City
The easiest way to get from the airports to central Manhattan is by private transfer.
You can book a transfer from JFK to Manhattan here.
You can book a transfer from Liberty Newark Airport to Manhattan here.
You can book a transfer from La Guardia Airport to Manhattan here.
You can also take a taxi – there are fixed prices (not meters) for pickup and drop off at NYC airports.
Getting around New York City
The cheapest and often quickest way to get around is the subway.  A one-way trip costs $2.75/ trip or $32.00 for an unlimited weekly pass.  A trip costs the same if you go one station or twenty stations – there are no zones.
The actual MetroCard costs $1, so keep it and reuse it every time.  You can Add Value (pay per trip) or Add Time (weekly or monthly unlimited passes).  The subway runs 24/7 and it is often quicker than a taxi because of New York traffic. 
If you really don't want to take a bus or the subway, take a taxi, which are everywhere.  Just hold out your hand when you see a taxi with the top light on (which means it is available).  You can use credit cards to pay for taxis (and you should always tip).
Where to Stay in New York City
There are a lot of accommodation options in NYC.  It will probably be one of your biggest expenses, so don't be shocked.  The first thing to decide is what area you want to be in. 
These food experiences are all downtown in the Village/ Soho area (not way downtown in the financial district – don't do that) and this is a great area to be in.  Many of the subway lines converge around this area, too, so it is very convenient.
For more tips on how to choose the best hotel for your vacation, read my Hotel Guide.
Kevin's former boss always stays at Crosby Street Hotel when he is in New York and he swears by it.  It's very chic and has a high cool factor.
For a cheaper Bed and Breakfast option, stay at the Chelsea Pines Inn, which you can book here. A good friend of mine stays here when she visits and she loves it.  It's gay friendly, but she is straight and feels totally comfortable here.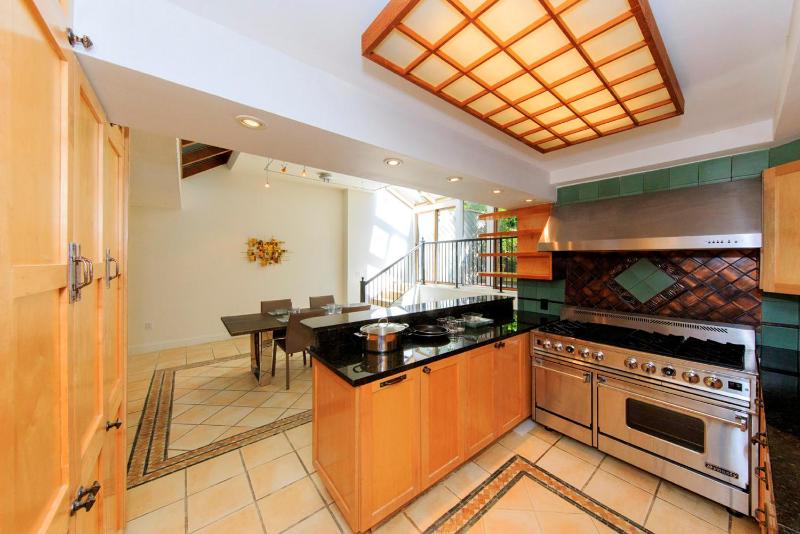 Check out other hotels in New York City here.
Planning and Packing for New York City
I hope that my blog is a useful resource for your trip to New York.  I have lived here for well over a decade and am happy to share all I know about it. 
For additional practical information, though, it is always a good idea to get a good guidebook.  You can buy the New York City Lonely Planet here.
If you are traveling to New York from another country, read my North America Travel Guide for extra info and tips.
Start planning your trip with my step-by-step Travel Planner.
Planning what to take? Check my Essential Packing List so you don't forget anything.
Additional consideration: Travel Insurance
New York is the safest big city in the United States, but it is important to be fully prepared when you travel and I think you should always have travel insurance, just in case. 
I always hope I never need to use it but I get it just in case I do!  Check my Guide to Travel Insurance for the full lowdown.
A great insurance option is Travelex.  It has coverage for all you'll need. You can swap this link for  either compare Travel Insurance plans here or get a quote right now:
Why buy travel insurance from World Nomads.com?
You can buy online, even if you've already left home
You can buy more cover and claim online while travelling
There's a chance to give a little back and support a community development project, which I think is awesome
FREE DOWNLOAD
Subscribe to monthly updates with tips for planning, travel inspiration and trip ideas and get instant access to the free PDF of this
Guide to Food Crazes in NYC
---
Have a wonderful time in New York!
Do you have any stories of New York?  I'd love to hear them. Comment below.  
If you liked this post, please share the love and Pin it  to your NYC board for later!
Read other New York experiences:
Give New York experiences as a gift.  Check out my NYC Gift Guide.
And venture just north of the city into the Hudson Valley.
Read here for more foodie travel posts.
---
---
Travel Collecting is a participant in the Amazon Services LLC Associates Program, an affiliate advertising program designed to provide a means for sites to earn advertising fees by advertising and linking to amazon.com. Amazon and the Amazon logo are trademarks of Amazon.com, Inc. or its affiliates.