If you're interested in finding the best complete luggage sets on the market, this guide to here to help. Whether you buy a Samsonite 3 piece hardside luggage set from the leading brand or go for a more affordable option, buying a 2, 4 or 3 piece hardside luggage set offers more for your money than purchasing each case separately.  
No time right now to read about the best hardside luggage sets?  Pin It and save it for later: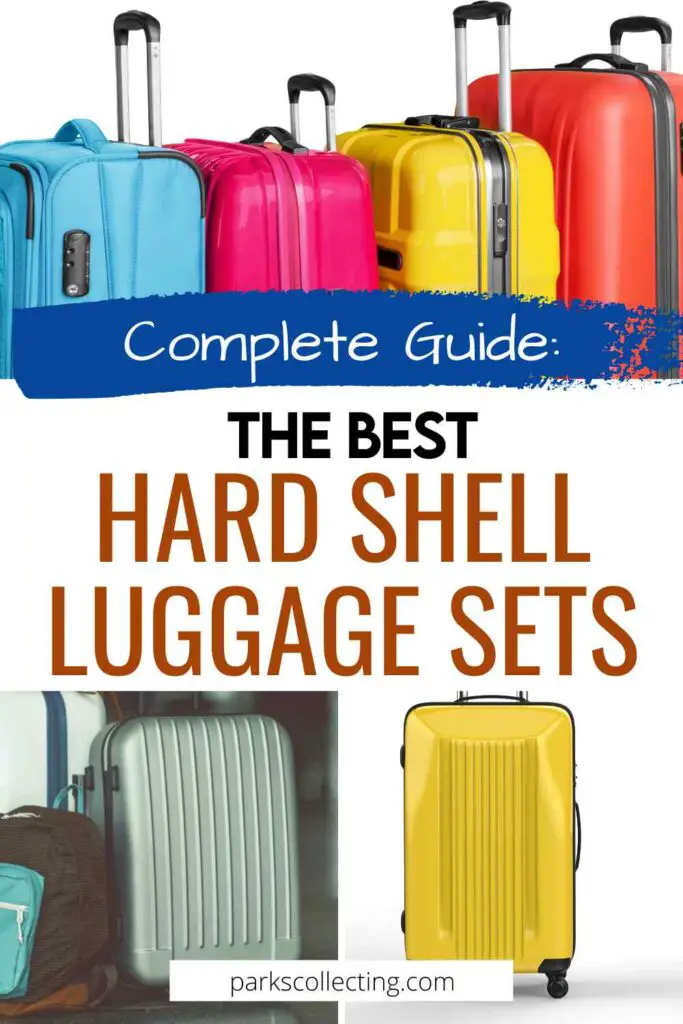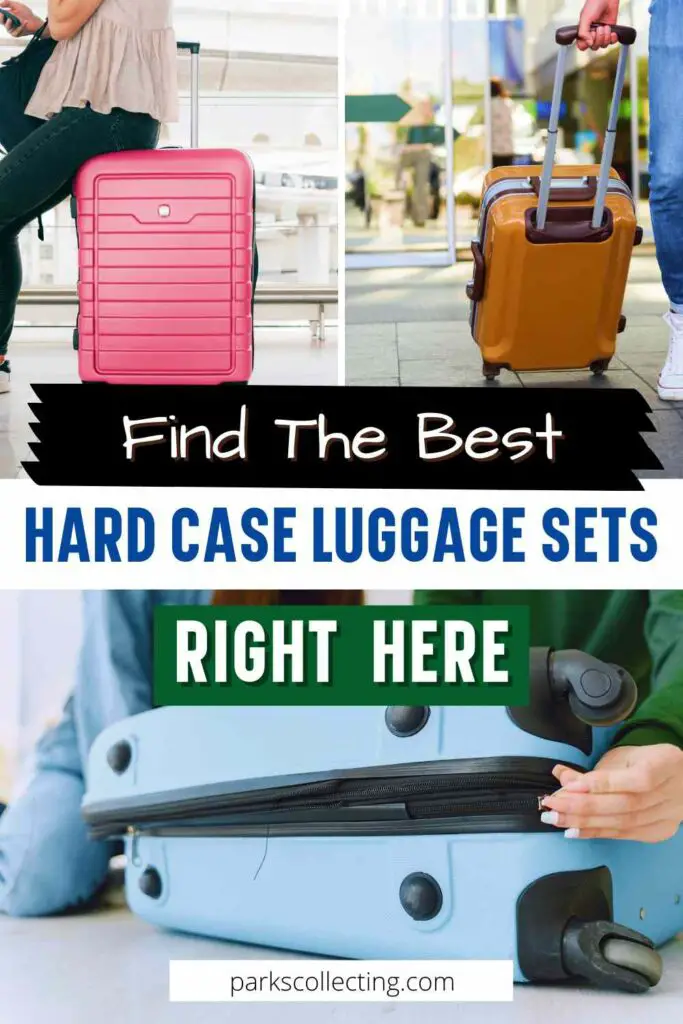 Please note this post may contain affiliate links, which means we may receive a commission, at zero cost to you, if you make a purchase through a link. Please see our full Disclosure for more information. If you have any questions, please let me know.
Finding the best hardside luggage set for your travels 
If you travel as a family or couple, investing in the best quality luggage sets means meeting all your luggage needs in one hit. For solo travelers, you can buy a 2 or 3 piece set so you have the only carry-on and checked cases you'll ever need. 
Read on to find the best travel suitcase set for your needs – whether your priority is tracking down chic luggage sets, finding the best 3 piece luggage set out there or comparing top brand luggage sets.  
If you want to discover the best 5 piece hard luggage sets, the best way is to combine 2 and 3 piece sets, or to supplement one with individual pieces. Many of the manufacturers included here offer their products in a range of sets and sizes.  
When you're in a hurry, our top pick overall is listed immediately below, then the quick reference table beneath that allows you to compare luggage sets at a glance. 
See the best hard luggage set here 
We rate the incredibly popular Omni range as the best hardshell luggage sets overall. This Samsonite hardside 3 piece luggage set also comes as a 2 piece set, or can be bought as individual cases in various sizes. 
Why buy the Samsonite Omni? 
The Samsonite Omni range comes from the best brand of luggage sets around, and it's easy to make your own 2, 3, 4 or 5 piece set from the available options. With interior compartments, multidirectional wheels, a scratch resistant finish, push button handles and TSA locks, these cases also come with the back-up of a 10 year warranty. 
>> Click here to view the Samsonite Omni range 
---
Best Hard Shell Luggage Sets Comparison Table
[table id=101 /]
Best Hard Case Luggage Sets Categories
Best 2 piece luggage set 
There are some beautiful luggage sets out there and a 2 piece set gives you a carry-on and checked case in one package. Options listed include products from American Tourister, Samsonite and Rockland.  
3 piece hardside luggage set 
Invest in a 3 piece set and you may have enough luggage for a couple or even a small family. You can also combine 2 and 3 piece sets to create a 4 or 5 piece set to suits your requirements. Again our favorites come from Samsonite, Rockland and American Tourister.  
4 piece hardside luggage set 
It's a little more difficult to find a good 4 piece set, but we've tracked down a couple of good solid options, including a vintage style set and 4 cases from a great value and popular budget brand.  
5 piece luggage set 
While there are some OK soft sided 5-piece luggage sets on the market, there aren't any 5-piece hard-sided sets that are good enough to recommend.  If you're looking to buy a 5-piece set, we recommend getting a two-piece and matching 3-piece set. 
---
Choosing The Best Hard Sided Luggage Sets – FAQs 
What is a good piece of luggage? 
A good set of luggage does just what you want it to – it stores your carry-on and checked in items safely, protecting them as they make their way to your destination.
A great piece of luggage will also be easy to move around, simple to organize and tough enough to stand the test of time. The last point is particularly important for frequent travelers. You may also want your chosen luggage to look good too.  
Are hardside suitcases better? 
In the end it comes down to personal preference, but many people do indeed believe that hardside cases are better. They can be tougher and more secure than softside luggage, although the downside – for some – can be their rigidity. 
What is the advantage of hardside luggage? 
Hardside luggage is lightweight, durable and ultra secure. It often has integral TSA locks so airport security can check it – but no one else can open it except you.   
Which luggage sets are best?  
Which is ideal for you of course depends on factors such as your budget and requirements, but if we had to pick a brand we would recommend Samsonsite. Their cases have all the features you could ever need, look good and are built to last.  
Which brand of luggage is the most durable? 
The fact that Samsonite provides a 10 year warranty does inspire confidence in their products. After all if you did find reason to question its durability, you can then take this up with the company – at any point during an entire decade after purchase.  
Where's the best place to buy luggage sets? 
I like buying luggage on Amazon.  There are some things that I don't buy on Amazon, but for luggage, it's super convenient.  They have a huge range of luggage – all the best choices we have here are found there.  Plus, they have a very easy returns policy.   
---
The Best Hard Suitcase Set Products 
Best 2 Piece Hardside Luggage 
Samsonite Freeform 2 piece luggage set
Among the best Samsonite luggage sets, the Freeform two piece set is just the first of their products featured here – it's hard to argue with a 10 year warranty, for starters. 
As well as that peace of mind, these are some of the best luggage sets for international travel as there's a 21 inch carry-on and a 28 inch spinner case for checking in. An ultra tough outer shell, TSA combination locks and 360 degree wheels help to make these cases secure, strong and easy to maneuver.  
There are 12 colors to choose from, ranging from pastels to brights and neutrals. This mid-priced lightweight luggage looks good and is built to last. 
Pros: 
Stylish color options 
Carry-on and check-in cases 
Textured, scratch resistant surface
Cons: 
Cases are a little large for some
>> Click here to view these Samsonite hardside spinner luggage sets
---
American Tourister Disney 2 piece luggage set
One of the best things about this American Tourister hardside luggage set is the fact that you can choose between two size options. Purchase the set with 18 and 21 inch cases if you want a couple of carry-ons, or opt for the 21 and 28 inch set for checked and carry-on bags. 
 
Like Samsonite, American Tourister provide a 10 year warranty. Other cool features of these cases include interior cross straps, multidirectional spinner wheels, a locking retractable handle and an interior mesh pocket. 
 
There are numerous designs to choose from – some of which are not even that obviously related to Disney – such as Snow White, Villains and Cinderella.
Pros: 
2 differently sized sets 
Interior pockets and straps 
10-year limited warranty
Cons: 
Disney designs are not for everyone
>> Click here to see these cute luggage sets by American Tourister
---
Rockland Melbourne 2 piece luggage set
If you want to find good luggage sets at an affordable price, it's hard to go past the Rockland range. The Melbourne is among the highest rated of the options, and comes in a variety of colors. It's also available as a 3 piece hardside spinner luggage set. 
 
In fact, the Rockland Melbourne is an Amazon best seller, so it's a popular product. The reasons for this are clear – the company produces some pretty luggage sets with useful features that come in a range of colors and sizes. 
 
 
This lightweight spinner hardside luggage set comes complete with multidirectional wheels, interior compartments and push button telescopic handles. A 5-year warranty is also supplied.
Pros: 
Multidirectional spinner wheels 
Push button telescopic handle 
Expandable by 2 inches
>> Click here to see these expandable hardside luggage sets
---
Samsonite Centric 2 piece luggage set
With a more distinctive look than the average Samsonite hardside spinner luggage set, the Centric two piece set is built for those who want to stand out – and travel light.  
This hardside luggage 2 piece set includes a 20 inch carry-on and a 24 inch checked case, and both bags can be expanded by up to 1.5 inches too. The handle is also self-retracting, so it slides away out of sight when not in use. 
There are cross-straps plus an interior divider to help you stay organized, while side mounted TSA locks provide security. The cases also come with a scratch resistant finish, spinner wheels and a 10 year Samsonite warranty. 
Pros: 
Compact, lightweight cases 
Expandable by up to 1.5" 
Cross straps & compartments
Cons: 
Check-in case has limited capacity
>> Click here to see these top rated luggage sets from Samsonite
---
Best 3 Piece Hardside Luggage Sets
Samsonsite Omni 3 piece luggage set 
This Samsonite hardside luggage set comes from one of the best respected brands in the business. Available in 12 colors, it comprises 20, 24 and 28 inch cases.  
Whether you want a white hardside luggage set, black luggage sets, purple hardside luggage sets, blue luggage sets or a pink hardside luggage set the Omni range has the shade for you. Whichever you pick, you get a 10 year limited warranty. 
Other highlights include a scratch-resistant polycarbonate coating, TSA security side locks, spinner wheels, push button locking handles and an expansion facility. 
Pros: 
12 colors 
10-year limited warranty 
Carry-on plus two spinner cases
Cons: 
Industrial appearance is not to everyone's taste
>> Click here to view these Samsonite hardside luggage sets
---
American Tourister Stratum 3 piece luggage set
American Tourister hardside luggage sets are also some of the best around, and this three piece set is no exception. With a tough, patterned outer shell, the luggage comes in plain black, sleek silver, pastel pink, cool blue or a pleasing purple. 
This leading brand are known for reliable, high quality luggage than can stand up to some pretty tough treatment, and those who own it love how easy it is to organize as well as the fact that there's plenty of space. 
Other great features include all-round expansion, an ergonomic push-button handle and 360 degree spinner wheels.  
Pros: 
Spacious, lightweight cases 
Ergonomic push button handle 
360-degree spinner wheels
>> Click here to see these luggage sets with a hard shell from American Tourister
---
Samsonite Winfield 3 piece luggage set
Another great contender as best hardside spinner luggage set is the Winfield Samsonite luggage set with three pieces. This is a more upmarket model than the Omni, and the set contains a 20 inch carry on plus spinner cases in 24 and 28 inch sizes.  
 
Again this comes in a dozen colors, which are different from those offered in the Omni range. This time, for instance, there's an option for those seeking stylish burgundy luggage sets. Improvements on the Omni range include the ultra lightweight telescopic handle that easily locks into place plus the tough patterned finish that will hide scuffs, scrapes and scratches. 
 
These are good looking, top rated hardside luggage sets from a market leader offering the back-up of a 10 year warranty.
Pros: 
Multi-directional spinner wheels 
Brushed patterned finish hides marks 
Interior divider with various compartments
>> Click here to see these Samsonite hard luggage sets
---
Rockland London 3 piece luggage set
This Rockland hardside luggage set offers great value for money and comes from one of the most sought-after brands on the market. With a range of shades offered, it's also ideal for anyone seeking gold, lime, orange or brown luggage sets as well as the usual options like black and navy. 
 
There's a very handy chart on the product listing to help you see what each size is suitable for, and these Rockland hardside luggage sets also come with sturdy zippers, retractable handles and double spinner wheels.  
 
Each case can also be expanded, which is perfect for those trips that involve coming home with more than you left with.
Pros: 
Great value for money 
Good range of colors 
Expandable cases
>> Click here to see this Rockland hardside suitcase set
---
Best 4 Piece Hardside Luggage Sets
Vintage style 4 piece luggage bundle 
This retro style luggage bundle certainly stands out from the usual luggage sets with a hard case. If you're looking for cute hard shell luggage sets, look no further.  With a vintage look, the three navy cases are also finished in a waterproof PU leather effect material, while the 24 inch red case is crafted using real cowhide. 
Somewhat unusually, this set includes a small 14 inch case. This is not only useful as an extra little case whenever you need to carry some extras, but would also look good as a homeware accessory.  
The interior of these cases is beautifully finished with fabric linings and compartments plus coordinating cross straps. They are also fitted with TSA approved locks and spinner wheels, and the three larger cases come with height adjustable, retractable telescopic handles. 
Pros: 
Stand-out vintage looks 
Tough PU/real leather finish 
TSA combination locks
>> Click here to see the best luggage set for fans of vintage style
---
Coolife 4 piece hard shell luggage sets
These Coolife products are some of the best durable luggage sets available at a bargain price, and they are highly rated by satisfied owners. Simply make sure you select the correct option when buying to get a 4 piece set. 
 
The set includes a range of cases for carry-on and check-in use, and they can be 'nested' inside one another for storage. These cool luggage sets also come in a range of appealing colors, and are fitted with near-silent 360 degree spinner wheels. 
 
A lined interior with mesh pockets, TSA locks and retractable handles help make these good value cases a serious contender among the best hardside spinner luggage sets around.
'Nesting' cases for easy storage 
Fully lined interior 
2-year warranty
Good price
>> Click here to view these bargain best selling luggage sets
---
Best 5 Piece Hardside Luggage Sets
If you are looking for 5 piece luggage sets with a hardside finish, we suggest combining sets or individual pieces to get the luggage you want. Many of the options above are offered as 2 or 3 piece sets, and you can also buy carry-on or checked size cases individually to create the right collection for you.  Our top pick is the Samsonite Omni, which comes in matching 2-piece and 5-piece sets.
>> Click here to see the Samsonite Omni 2-piece luggage set
>> Click here to see the Samsonite Omni 3-piece luggage set
---
Which is the best hard case luggage set for you? 
We hope this guide has helped you track down what you want – whether that's the best luxury luggage sets from the market leader or a more pocket-friendly option.  
Happy travels!     
Do you have another pick for the best stackable luggage sets?  I'd love to know what it is.    
If you found this review of the best hardside luggage sets helpful but are not quite ready to buy yet, Pin It so you can find it easily!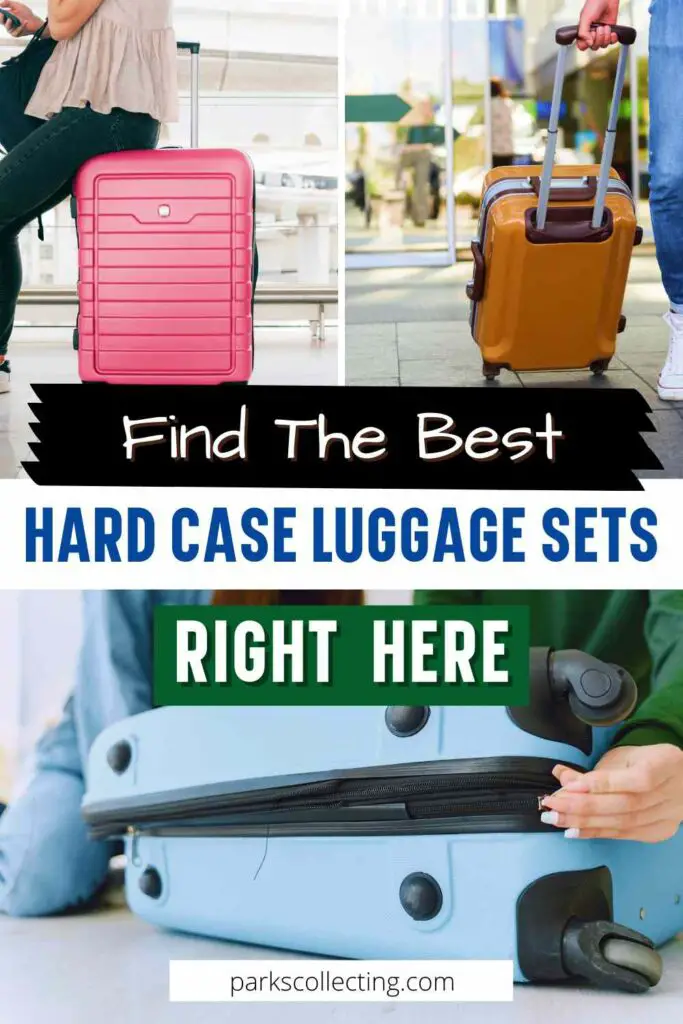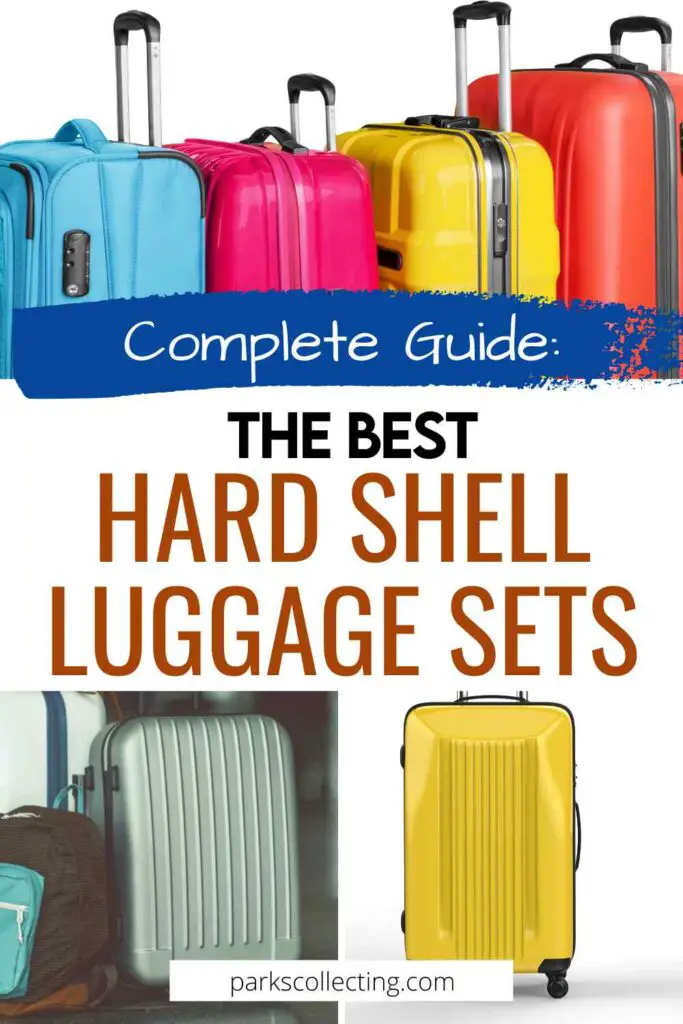 Read more travel product reviews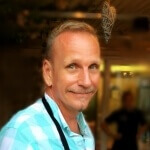 James Ian has traveled to 82 countries and all 7 continents.  He is passionate about experiential travel, i.e. meaningful travel that actively engages with the environment and culture.  He helps people have similar experiences that involve active participation in activities and festivals; engaging with the local food and handicrafts through lessons and food tours; and interacting positively with environment by hiking, riding, rowing, diving and low/no impact animal encounters. 
---
Travel Collecting is a participant in the Amazon.com Services LLC Associates Program, an affiliate advertising program designed to provide a means for sites to earn advertising fees by advertising and linking to amazon.com. Amazon and the Amazon logo are trademarks of Amazon.com, Inc. or its affiliates. As an Amazon Associate I earn from qualifying purchases.